We help you grow.
Through access to knowledge, experience and diverse networks.
Kuzneski Insurance Group is a long-established, family-owned firm, but that doesn't mean we aren't a nimble organization of forward-thinking entrepreneurs...we pride ourselves in being just that! We have had the good fortune to work with many different kinds of companies in Pennsylvania, as well as other parts of the USA, from San Francisco to Boston. From the century-old, established company to the startup armed with only a pitch deck, we have found that their primary goal is pretty much the same: to grow; to eventually make money; and then to eventually exit.
We also want to help you grow. Beyond insurance and HR solutions, our team has a wide breadth of knowledge, experience and diverse networks in many different areas that we will utilize for your benefit (if and when appropriate), including:
Community banking
Corporate governance & boards
Nonprofits
Software development
Women-led businesses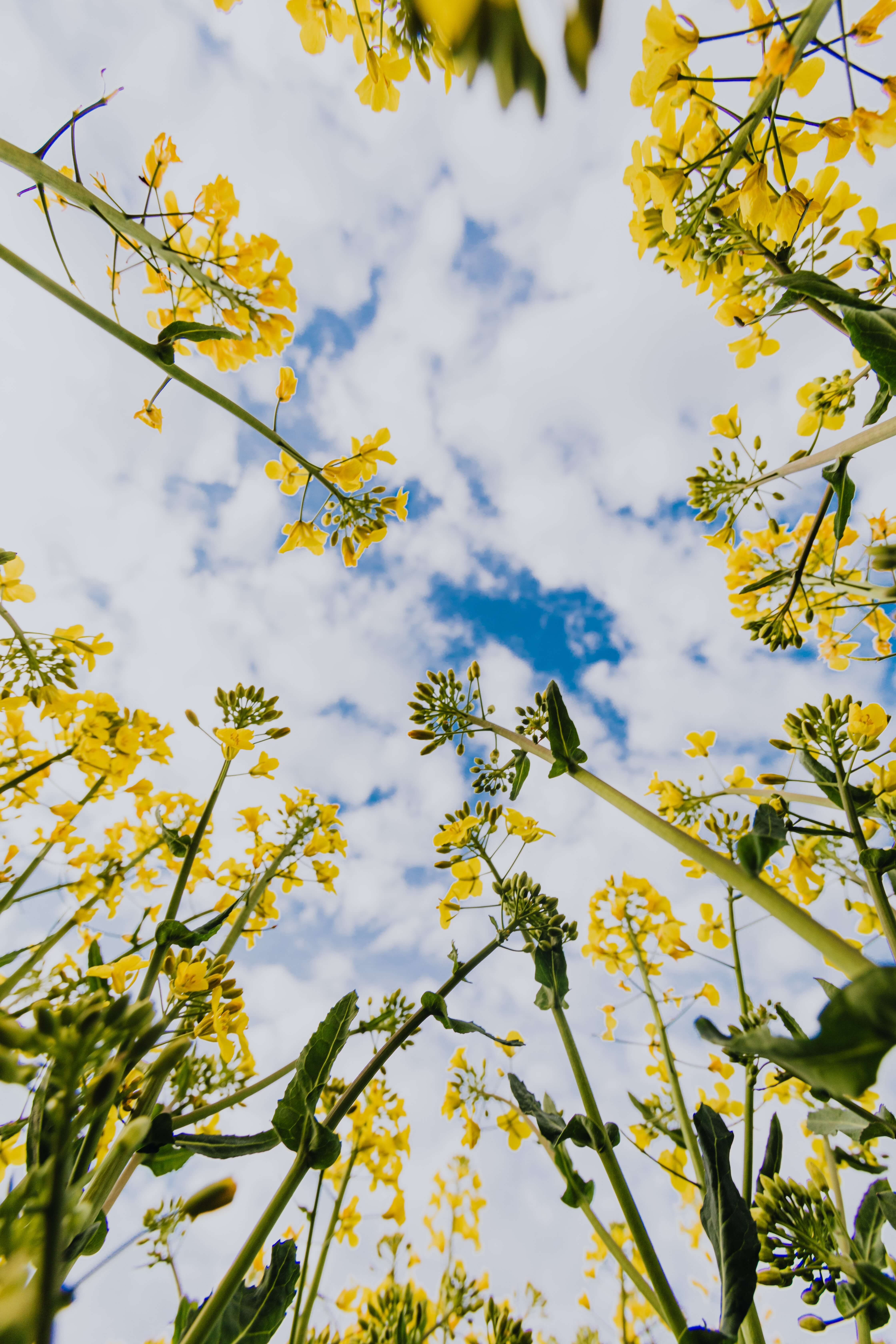 Our team is the

key

to supporting your growth.
Our unique culture is the key to having the right team.
The 31 Fundamentals that follow describe the behaviors that define our unique culture. We use them during our hiring process as a way to
attract the right people, and to repel the wrong ones. We use them to train our current team and to reinforce the behaviors that we value and expect.
Unfortunately, we sometimes have to use them when we "help someone find their next career."
They're what set us apart.
We call them

"The Kuzneski Way."
1. Do the right thing, always.
Demonstrate an unwavering commitment to doing the right thing in every action you take and in every decision you make, especially when no one's looking. Always tell the truth, no matter the consequences. If you make a mistake, own up to it, apologize, and make it right.
2. Create win/win solutions.
Learn to think from others' perspective. Discover what others need and find solutions that meet their needs while still fulfilling our own. Win/win solutions are always longer lasting and more satisfying than win/lose solutions.
3. Do what's best for the client.
In all situations, do what's best for the client, even if it's to our own short-term detriment. Put their needs ahead of our own. There's no greater way to build long-term relationships than to steadfastly do what's right for others.
4. Find a way.
Take personal responsibility for making things happen. Respond to every situation with vigor and purpose. Look for how we can do it, rather than explaining why it can't be done. Be resourceful and show initiative. Don't make excuses or wait for others to solve the problem. Put in extra time if necessary and see things through to their completion.
5. Show gratitude.
Recognizing people doing things right is more effective than pointing out when they do things wrong. Regularly extend meaningful acknowledgment and appreciation — in all directions throughout our organization and beyond. A simple act such as a kind word or a handwritten thank you note can have enormous impact.
6. Get clear on expectations.
Create clarity and avoid misunderstandings by discussing expectations upfront. Set expectations for others and ask when you're not clear on what they expect of you. We can't exceed our clients' expectations, if we don't know what they are.
7. Honor commitments.
Do what you say you're going to do, when you say you're going to do it. This includes being on time for all phone calls, appointments, meetings, and promises. If a commitment can't be fulfilled, notify others early and agree on a new deliverable to be honored.
8. Practice blameless problem-solving.
Demonstrate a relentless solution focus, rather than pointing fingers or dwelling on problems. Identify and document lessons learned and use those lessons to improve ourselves and our processes, so we don't make the same mistake twice. Get smarter with every mistake. Learn from every experience. You may not have caused the problem, but you must own it until it is solved.
9. Practice A+ness as a way of life.
Demonstrate a passion for excellence and take pride in the quality of everything you touch and everything you do. Have a healthy disdain for mediocrity. Good is not good enough. Always ask yourself, "Is this my best work?"
10. Make healthy choices.
We promote health and wellness to our clients and we need to walk the talk. Take care of yourself at home and at the office. Eat well, exercise, and get adequate sleep. Support each other in making healthy choices. Take your vacation and recharge. Be proactive in maintaining good health. The healthier you are, the more you'll thrive personally and professionally. You can't give 100% if you don't feel 100%.
11. Work on yourself.
Be a lifelong learner. Seek out and take advantage of every opportunity to gain more knowledge, to increase your skills, and to become a greater expert. Be relentless about learning, sharing and documenting best practices.
12. Be curious.
In the search for the best solutions, challenge and question what you don't understand. Don't accept anything at "face value" if it doesn't make sense to you. Be curious, ask thoughtful questions, and listen intently to the answers. Dig deeper to go beyond the expected. Ask the extra question. Don't assume. If you aren't 100% certain, confirm and verify. Make sure you truly understand.
13. Embrace change and growth.
What got us here is not the same as what will get us to the next level. Get outside your comfort zone, rather than stubbornly hanging on to old ways of doing things. Be excited by the possibilities that change and growth bring. Be flexible.
14. Be relentless about improvement.
Regularly re-evaluate every aspect of your work to find ways to improve. Don't be satisfied with the status quo. "Because we've always done it that way" is not a reason. Guard against complacency. Find ways to get things done better, faster, and more efficiently. Be open and willing to learn.
15. Pay attention to the details.
Missing just one detail can have an enormous impact on a job. Be a fanatic about accuracy and precision. The goal is to get things right, not simply to get them done. Double-check your work. Get the details right the first time.
16. Check your ego at the door.
It's not about you. Don't let your own ego or personal agenda get in the way of doing what's best for the team. Be there for each other and be willing to step into another role or help a co-worker when that's what's required for success. Help each other to succeed. None of us is more important than anyone else; everyone's job is important to the team. Worrying about who gets credit or taking things personally is counter-productive.
17. Listen generously.
Listening is more than simply "not speaking." Give others your undivided attention. Be present and engaged. Minimize the distractions and let go of the need to agree or disagree. Suspend your judgment and be curious to know more, rather than jumping to conclusions. Above all, listen to understand. Pay attention to cues and signals that may point to matters that require attention.
18. Speak straight.
Speak honestly in a way that helps to make progress. Say what you mean, and be willing to ask questions, share ideas, or raise issues that may cause conflict when it's necessary for team success. Be courageous enough to say what needs to be said. Address issues directly with those who are involved or affected. Don't agree if you don't agree. Feedback is a gift, be open to hearing it when someone speaks straight to you!
19. Look ahead and anticipate.
Solve problems before they happen by anticipating future issues, planning for contingencies, and addressing them in advance. Work with appropriate lead times. Preventing issues is always better than fixing them. If you see smoke, be proactive and deal with it immediately! Don't wait for it to become a full-fledged fire!
20. Be process-driven.
Create systems and processes that are scalable and that support our ability to perform with consistency. Tweak the process when necessary and document it! Strong processes are the foundation of organizational effectiveness.
21. Be obsessive about organization.
Be organized and plan your work for maximum efficiency. Have all the tools necessary before starting your work. Be thoughtful about your schedule, and have a game plan for your calls, your tasks, and your workday. Know the priorities and work on them first.
22. "Bring it" every day.
Have a passion for what we do and be fully engaged. Make the most of each day by avoiding distractions and approaching every task with energy, focus, purpose, and enthusiasm. Work with a sense of urgency to get things done. When you are here, be here! Leave outside issues at the door.
23. Be a fanatic about response time.
Respond to questions and concerns quickly, whether it's in person, on the phone, or by e-mail. This includes simply acknowledging that we got the question and we're "on it," as well as keeping those involved continuously updated on the status of outstanding issues. Keep others in the loop while looking to close the loop.
24. Be mindful of appearance.
Your personal appearance and brand make a strong statement about the pride you take in your performance. Dress neatly and professionally. The appearance of our office makes a similar statement about the quality of your work. Take responsibility to see that our office environment is clean, neat, and professional.
25. Deliver results.
While effort and hard work are important, our clients expect results. We don't get a trophy for participating, only when we win. It's not about just checking a box. Follow-up on everything and take responsibility to ensure that tasks get completed. Set high goals, use measurements to track your progress, and hold yourself accountable for achieving those results. Make sure your actions are getting the desired results.
26. Document everything.
Since information is the lifeblood of our business, we must be great at sharing it with each other. Document everything you do and everything you know so that others have access to the information necessary for success.
27. Protect our clients' data.
While we should always practice transparency, it's important that we always take great care in protecting our clients' personal or confidential information. Be a good steward of our clients' data. Practice the same good habits with your personal data. What happens in our office and what is said in our office, stays in our office.
28. Create a tone of friendliness and warmth.
Every conversation, phone call, e-mail, letter, and even voicemail, sets a tone and creates a feeling. Pay attention to every interaction and be sure you're setting a tone of friendliness, warmth, and helpfulness.
29. Follow up everything.
Internal and external clients rely on us and we rely on others. Don't assume. Record a follow-up date for every action and take responsibility for its completion.
30. Invest in relationships.
Get to know your clients and co-workers on a more personal level and work to build relationship equity. Talk more and e-mail less. Understand what makes others tick and what's important to them. Strong relationships enable us to more successfully work through difficult issues and challenging times. Understand that building relationships takes time and consistent effort, it doesn't happen overnight. Make decisions today that will promote long-term relationships.
31. Keep things fun.
While our passion for excellence is real, remember that the world has bigger problems than the daily challenges that make up our work. Stuff happens. Keep perspective. Don't take things personally or take yourself too seriously. Laugh every day.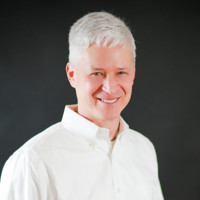 Andy Kuzneski
President
Andy Kuzneski is President of Kuzneski Insurance Group, and is also Founder and President of Greyhawk Capital, a provider of equity capital and advice to seed and early stage growth companies. He has served on numerous boards of directors of both publicly-traded and privately-held companies, and his committee work has included audit, executive compensation, governance, IT, and executive committees. He has served on many non-profits, and currently focuses his energy on the Los Angeles based International Myeloma Foundation, where he has been a board member since 2011.

Andy is a graduate of the University of Pennsylvania's Management & Technology Program, simultaneously earning a finance degree from Wharton and a computer science degree from the School of Engineering and Applied Science.

After graduation, he was a software developer for a Philadelphia-based startup, Reality Technologies/Online. He then formed his own startup, ArtWatch International, which grew to become one of the largest manufacturers of character watches in the U.S.A., with popular lines such as Dr. Seuss, The Simpsons, Rugrats, and Marvel Comics. Later in his career he co-founded FastFreight Express (FFX), a specialty trucking and logistics firm which he exited in 2018.
As a current or former member of 99 Tartans, Angel Capital Association, Life Science Angels, Inc. (LSA), Keiretsu Forum, BlueTree Allied Angels, Pittsburgh Venture Capital Association (PVCA), and TiE Pittsburgh, Andy not only enjoys looking for investment opportunities but acting as a connector of promising entrepreneurs and business ideas with sources of capital or industry thought leaders.
In his spare time (what little there is) you can find him biking or skiing with his family, enjoying great food & drink, attending Artificial Intelligence or Angel Investing conferences, and reading (and someday writing) science fiction.

Connect to Andy on LinkedIn and Twitter to learn more about him.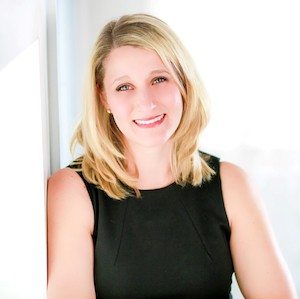 Laurie Kuzneski
Director of Client Development
Laurie Kuzneski is Director of Client Development, and is the resident Culture Guru, funny girl, and often the voice of KIG. Laurie loves drinking wine, public speaking (preferably at the same time), talking about corporate culture, riding her bike, mentoring women-led companies (guy-led companies, too), and supporting many philanthropic endeavors.
Often referred to as Andy Kuzneski's better half, Laurie is a proud alumna of Indiana University of Pennsylvania (IUP), and a member of the IUP Board of Trustees where she currently holds the seat of Treasurer.
Before joining the KIG team full-time in 2013, she started and ran her own business – Miss Laurie's Gourmet Kitchen – out of her home, making and shipping a variety of peanut brittles (her nana's recipe) all over the United States and the world. As Miss Laurie, she also shared her passion for food by teaching cooking classes to children and adults until she hung up her apron in 2018.
Today, Laurie also serves as a member of the Pennsylvania Mountains Care Network (PMCN), Indiana Regional Medical Center (IRMC), and Punxsutawney Area Hospital Boards of Directors. On top of that, she is on the board of the Indiana County Chamber of Commerce and is an Officer of the Chamber's Executive Committee.
And on top of that, she is an advisor and mentor to startup companies throughout Western Pennsylvania, and can often be heard speaking about entrepreneurship, culture, insurance and HR for startups, and storytelling at Pitt, CMU, and incubators around the region. A long-time Angel Investor, Laurie is a member of The Next Act Fund, The Rising Tide Fund, and The Fem Tech Fund – all of which invest in women-led/founded companies and women's health care. Oh, and she's also a mom of three.
Connect to Laurie on Facebook, LinkedIn, and Twitter to learn more about her.
Our past experiences can help shape your future.
10 or more Kuzneski family businesses and thousands of lessons learned .
"Our family started, ran, and sold many businesses over the years. Most turned out well. A few turned out great. And unfortunately, a few not so well. Throughout it all, we have learned many valuable lessons that we incorporate into how we do things "the next time." Sometimes the "pendulum swings too far in the other direction," an expression we use when we overreact to the first situation, and then we have to adjust again toward a less extreme approach, eventually getting it just right.
One of the ways we can help you is by sharing what we learned from our prior business experiences, with the hope that you won't make the same (sometimes dumb in hindsight) mistakes we made along the way.
Below is a brief history of many of the businesses we ran over the years, to give you a better sense of where we started as a family in 1914, and the journey we took to get to where we are today. If we could do it, so can you ... but hopefully it won't take 100 years like it did for us!"
- Andy Kuzneski, III
Kuzneski Family first and second generation: 1940's - 1980's
Andrew Kuzneski, Sr. was born in 1914, orphaned during the Spanish Influenza of 1918 at the age of 4, and was raised by an unrelated family in the Squirrel Hill area of Pittsburgh. Not a great start to our family story.
After driving a delivery truck for a few years, he started a potato brokerage in Pittsburgh, PA's Strip District during the 1940's (on the current site of Primanti Brothers parking lot). This led to a potato farming business owned and operated by him and his wife Virginia in Indiana County, PA in the 1950's through the early 1970's.
Farm work and potato eating built big, strong children, and all 5 sons of Andrew and Virginia got football scholarships that enabled them to attend college.
After graduating from Pitt in 1962, Andy Kuzneski, Jr. started his insurance career at Penn Mutual Life Insurance's Eckenrode Agency in downtown Pittsburgh. In 1966 he purchased the Pesarchick Agency in Blairsville, PA (a combined insurance/real estate/travel agency), relocated the insurance and real estate agencies to 19 North 6th Street in Indiana, PA, and renamed it Kuzneski Agency.
Eventually the other 4 Kuzneski brothers returned to Indiana, PA. Joe, Bill and Tony joined Andy Jr. at Kuzneski Agency, while Chuck started an unrelated and successful printing company called Superior Printing Company.
Kuzneski Agency thrived during the 1970's and 1980's, and at one point was known by the name "The Performers," which led to a few (many), good-natured (border-line bullying) jokes aimed at the third generation Kuzneski children, who were in local K-12 schools at the time.
Berkshire Securities Corporation was started in 1976 to "invest in the securities of financial institutions." Essentially it was a small angel investor group composed of good friends investing in community banks in Pennsylvania. Andy Jr took over as its President soon after its founding, and it grew quickly during the 1980's during a wave of M&A activity involving community banks in Pennsylvania. He ran it until his death in 2007, when his son Andy III took on the role of President.
Kuzneski Family third generation: 1980's - Present
After graduating from the University of Pennsylvania in 1989, Andy Kuzneski III was a software developer for a Philadelphia-based startup, Reality Technologies/Online. Simultaneously, he and a friend formed their own startup, ArtWatch International, which grew to $10+ million in revenue and become one of the largest manufacturers of character watches in the U.S.A., with popular lines such as Dr. Seuss, The Simpsons, Rugrats, and Marvel Comics.
After successfully exiting ArtWatch International, Andy III moved back to Indiana, PA and joined Kuzneski Agency. He bought in as a Partner in 1997, bought out his dad Andy Jr in 2005, and his Uncle Tony in 2013.
In 1999, Andy III launched Greyhawk Capital, a provider of equity capital and advice to seed and early stage growth companies. Since its inception, he and his wife Laurie have provided equity capital and/or consulting services to 60+ early-stage companies.
In 2000, Laurie Kuzneski left her marketing role at First Commonwealth Bank/Insurance to be a stay-at-home mom - which lasted for about 20 minutes. In 2002, she announced that she was starting her own business and shortly after having her second child, Miss Laurie's Gourmet Kitchen was born. Miss Laurie's started with a family recipe for peanut brittle and transitioned into a cooking school for adults and kids that focused on healthy cooking and eating.

In 2006, Andy III co-founded FastFreight Express (FFX), a specialty trucking and logistics firm, and joined the board of directors. FFX grew to 50+ employees and trucks by the time it was acquired in a management-led buyout in 2017.
What our clients say about us:
Kuzneski Insurance Group is an awesome full-service insurance and HR consulting firm. They have been with our company from the beginning in 2009, guiding us through our insurance, benefits and HR needs. Through all of our ups and downs they have been kind, loyal and always provided the best care for our company. They are now my great friends and JazzHR's. I ❤️ them.
Marla Charlton
JazzHR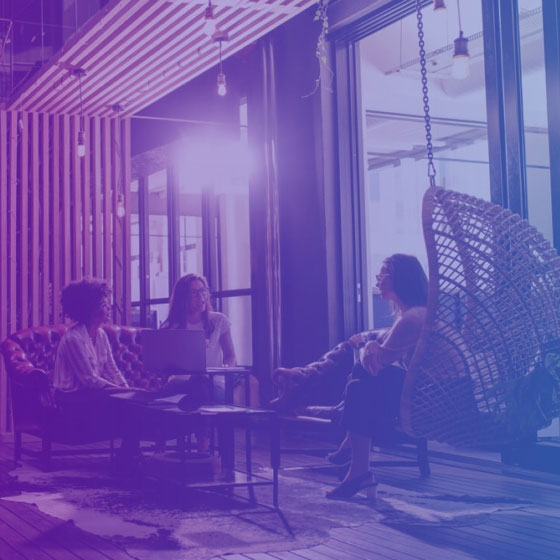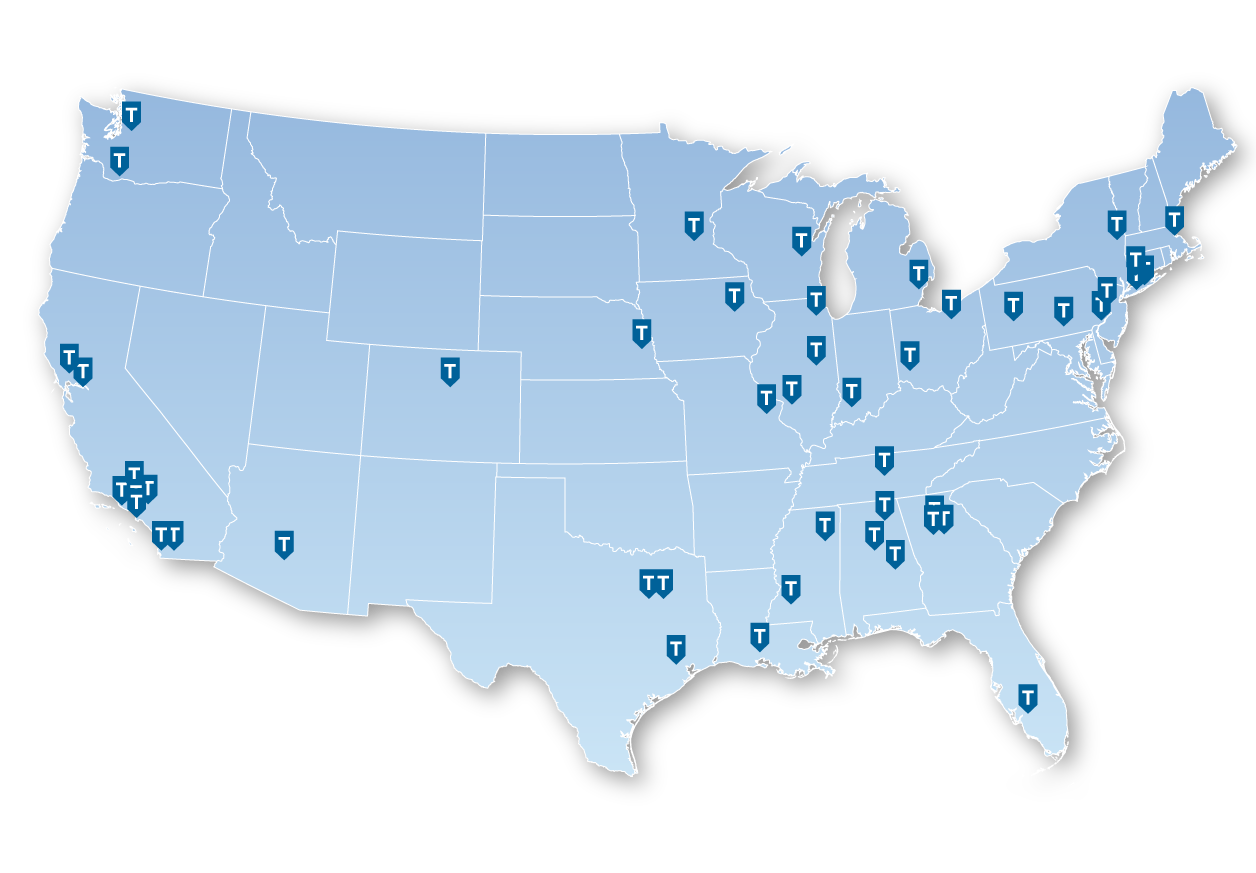 What is TRUE Network of Advisors?

Local presence with national scale.
TRUE is an exclusive nationwide group of independent benefit consulting firms. Our membership in TRUE enables Kuzneski Insurance Group and our clients to collaborate with the best minds in the industry to solve the most challenging problems we encounter. TRUE members maintain deep roots in the local community, but have access to all the tools, resources, technology and negotiating strength of a national organization - a win/win!
103
Member Firm Offices Coast to Coast
632
Employee Benefit Staff Members
10,000+
Employer Groups Served