ALERT: Transparency in Coverage Requirements Start July 1, 2022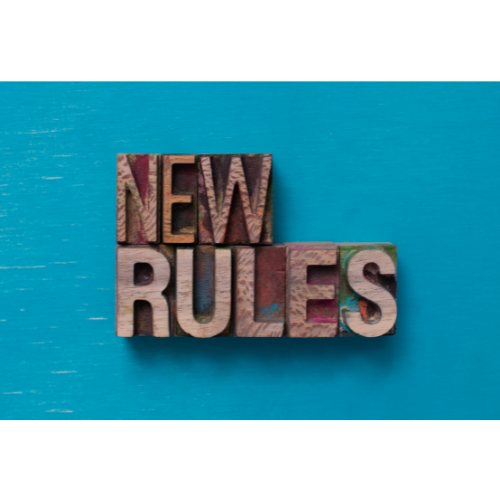 Starting July 1, 2022, new requirements go into effect mandating public disclosure of pricing and cost-sharing for group health plans, known as Transparency in Coverage (TiC) rules. If you have a self-funded or level-funded insurance plan, this is something you want to pay particular attention to.
These new rules require disclosure of the following information:
In-network provider rates for covered items or services.

Out-of-network allowed amounts and billed charges for covered items or services.
A third requirement to disclose negotiated rates and historical net prices for covered prescription drugs has been delayed pending future guidance.
A little background
This has been a long time in coming. On Oct. 29, 2020, the Departments of Labor, Health and Human Services, and the Treasury (let's just say, "the government") finalized proposed rules regarding transparency requirements for non-grandfathered group health plans. A non-grandfathered plan is one that was put into effect after the Affordable Care Act (ACA) was signed on March 23, 2010, or existed before the ACA but lost its grandfathered status at the time of plan renewal. The rules initially required disclosures of pricing and cost-sharing to take effect beginning Jan. 1, 2022. But in August of 2021, the government delayed the requirements until July 1, 2022 (see effective dates below).
Who is affected?
Employers sponsoring a fully insured health plan are off the hook – you can expect the insurance carrier (think UPMC, Highmark) to post this information. If the carrier fails to provide full or timely information, the carrier -- not the plan or employer -- is liable.
Employers with a self-funded medical plan or level-funded medical plan are ultimately responsible for the disclosure. But don't panic. The good news is that employers with these types of plans can contract with a third party (like a third-party administrator, or "TPA") to handle this.
When does this take effect?
Affected employers must comply with the disclosure requirements on the following dates:
For plan years that begin between Jan. 1, 2022, and July 1, 2022, the files must be posted by July 1, 2022.

For plan years that begin after July 1, 2022, the files must be posted in the month that the plan year begins.

After July 1, 2022, the information must be updated monthly and must clearly indicate the date that the files were most recently updated.
Now for the geeky stuff ...
Here's how it actually works – and it's awfully technical. But, hey, since you'll probably be contracting with a TPA for this, you don't actually have to understand it!
Because the information is meant to be seen by the public, posting the information or a link to the information on a company's intranet or behind a password-protected page will not be considered sufficient. If a plan has multiple carriers or TPAs, multiple links may be necessary. There is no formal guidance on how or where the link should be displayed on the website.
This information must be in machine-readable files, or MRFs. (This is defined as a digital representation of data or information in a file that can be processed by a computer.)
According to our partners at Emerson Reid, the MRFs must include:
For group medical plans, either the insurer's Health Insurance Oversight (HIOS) identifier or, if none, the employer identification number (EIN).

A billing code, such as Current Procedural Terminology (CPT) code, Healthcare Common Procedure Coding System (HCPCS) code, Diagnosis-related Group (DRG) code, or National Drug Code (NDC).

Any other common payer identifier, as well as a plain-language description for each billing code.
In-network rates
The in-network rate information must show:
In-network rates for each item or service provided by in-network providers, including any negotiated rates, fee schedule rates used to determine cost-sharing, or derived amounts, whichever rate is applicable to the plan.

If a rate is percentage-based, include the calculated dollar amount, or the calculated dollar amount for each National Provider Identifier (NPI)-identified provider, if rates differ by providers or tiers. Bundled items and services must be identified by the relevant code.
Allowed amounts
Information concerning the allowed amount must show:
Out-of-network allowed amounts and billed charges for covered items or services, furnished by out-of-network providers.

The plan must omit data for a particular item or service and provider when the plan or insurer would be reporting on payment of out-of-network allowed amounts for fewer than 20 different claims for payment under a single plan or coverage. These amounts must also be expressed as dollar amounts and associated with the NPI, Taxpayer Identification Number, and Place of Service Code for each network provider.
If you have questions about how this affects you or your health insurance plan, give us a call! To learn more, watch this webinar that addresses Transparency in Coverage regulations. Discussion of this topic begins at 3:22 and ends at 17:30.