IRS Releases 2019 Contribution Limits
This month, the Internal Revenue Service (IRS) released the long-awaited contribution limitations for 2019. These amounts are adjusted annually for inflation. Here is a quick chart that shows the changes for 2019 from our friends at PrimePay.
The changes for 2019 are as follows: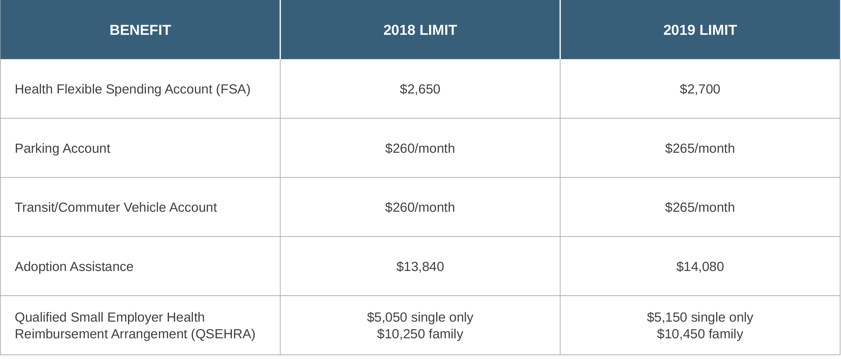 The contribution limit for health savings accounts (HSAs) was previously announced and has increased from $3,450 for single only and $6,900 for family coverage in 2018 to $3,500 for single only and $7,000 for family coverage in 2019.
The contribution limit for dependent care accounts (DCAs) are fixed as $5,000 per household or, if married and filing separately, $2,500 per taxpayer.
Questions about HSAs? Give us a call, we can help!