DOL's New Rules for Disability Benefit Claims Are Now in Effect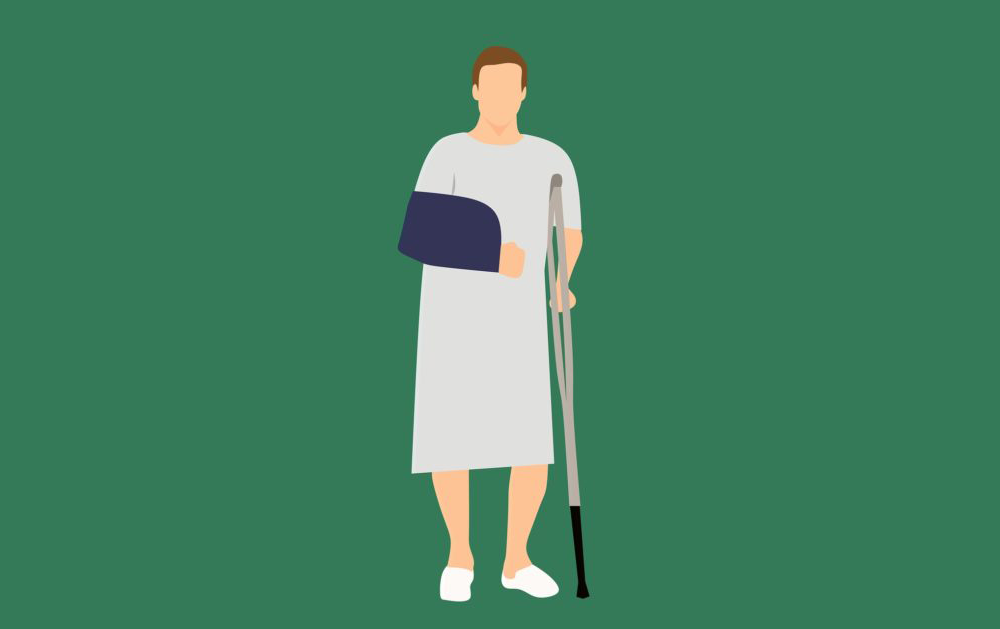 The Department of Labor's new claim rules for disability benefits took effect April 2, 2018. The changes were announced over a year ago, but the effective date was delayed to give insurers, employers, and plan administrators adequate time for implementation. Although you may have heard about this before, now seems like a good time for a refresher on how the new rules affect employer plans. If you are looking for a little lite reading, click here for the full, 28-page DOL report. Here's what our friends at ThinkHR had to say about it.
Affected Plans
The new claim rules apply to disability benefits provided under plans covered by the Employee Retirement Income Security Act (ERISA); that is, plans sponsored by private-sector employers. Then the new rules apply if the ERISA plan must make a determination of disability in order for the claimant to obtain the benefit. Group short- and long-term disability plans are the most common examples, but pension, 401(k), and deferred compensation plans also may be affected.
Many plans do not make their own determination of disability, but instead condition the plan's benefit on another party's determination. For instance, employer plans that base the benefit on a disability determination made by the Social Security Administration (SSA) are not affected by the new rules.
New Rules
For ERISA plans affected by the new rules, the following additional requirements apply to disability claims filed on or after April 2, 2018:
Disclosure Requirements: Benefit denial notices must explain why the plan denied a claim and the standards used in making the decision. For example, the notices must explain the basis for disagreeing with a disability determination made by the SSA if presented by the claimant in support of his or her claim.
Claim Files and Internal Protocols: Benefit denial notices must include a statement that the claimant is entitled to request and receive the entire claim file and other relevant documents. (Previously this statement was required only in notices denying benefits on appeal, not on initial claim denials.) The notice also must include the internal rules, guidelines, protocols, standards or other similar criteria of the plan that were used in denying a claim or a statement that none were used. (Previously it was optional to include a statement that such rules and protocols were used in denying the claim and that the claimant could request a copy.)
Right to Review and Respond to New Information Before Final Decision:Plans are prohibited from denying benefits on appeal based on new or additional evidence or rationales that were not included when the benefit was denied at the claims stage, unless the claimant is given notice and a fair opportunity to respond.
Conflicts of Interest: Claims and appeals must be adjudicated in a manner designed to ensure the independence and impartiality of the persons involved in making the decision. For example, a claims adjudicator or medical or vocational expert could not be hired, promoted, terminated or compensated based on the likelihood of the person denying benefit claims.
Deemed Exhaustion of Claims and Appeal Processes: If plans do not adhere to all claims processing rules, the claimant is deemed to have exhausted the administrative remedies available under the plan (unless exceptions for minor errors or other conditions apply). In that case, the claimant may immediately pursue his or her claim in court. Plans also must treat a claim as re-filed on appeal upon the plan's receipt of a court's decision rejecting the claimant's request for review.
Coverage Rescissions: Rescissions of coverage, including retroactive terminations due to alleged misrepresentations or errors in applying for coverage, must be treated as adverse benefit determinations that trigger the plan's appeals procedures.
Notices Written in a Culturally and Linguistically Appropriate Manner:Benefit denial notices must be provided in a culturally and linguistically appropriate manner in certain situations. Specifically, if the claimant's address is in a county where 10 percent or more of the population is literate only in the same non-English language, the notices must include a prominent statement in the relevant non-English language about the availability of language services. The plan would also be required to provide a verbal customer assistance process in the non-English language and provide written notices in the non-English language upon request.
Action Steps for Employers
Employers are reminded to work with their carriers, third-party administrators, and advisors to make sure their plans comply with the new requirements. Consider these steps:
Identify all plans that are subject to ERISA. (Plans sponsored by governmental employers, such as cities and public school districts, and certain church plans, are exempt from ERISA.)
Does the ERISA plan provide any benefit based on disability? If so, is the benefit conditioned on a determination of disability made by the plan or by another party, such as Social Security?
For insured plans, such as group STD and LTD insurance plans, the carrier generally is responsible for compliance with ERISA's claim rules. The employer, however, does have a duty to make reasonable efforts to ensure the carrier is complying.
For self-funded plans, the employer is responsible for compliance. Although the employer may engage the services of a third-party claims administrator, the employer remains responsible for the plan's compliance with all rules.
If you have questions about your plans, give us a call.