Telehealth on Your Telephone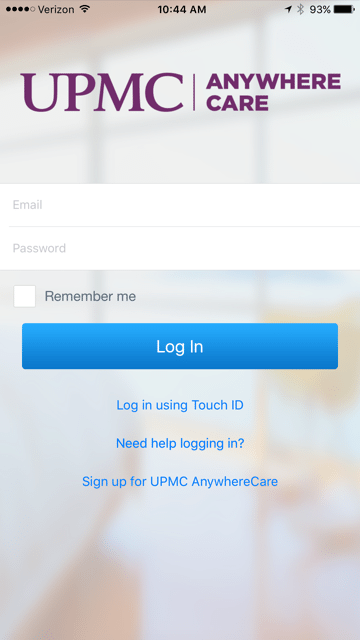 Colds, viruses, flu, the plague, you name it, I swear I have had it this past fall and winter. As a mother, we are typically the last ones to go to the doctor. If it's our kids who are sick, the pediatrician is usually getting a call the day the kids wake up with symptoms. When it's me, I tend to let whatever I have run its course figuring I will either die or get better. Depending on how lousy I feel, either outcome is preferable.
Actually, I have learned that when I am sick and call my doctor, I'm not getting in for at least a week – to which I always reply to scheduler on the phone, "I could be dead by then." There has to be an easier way!
Well now there is! Telehealth. You can see a health care provider 24/7 on your smartphone, tablet or computer! It's great for non-emergencies, and they can even call in a prescription. I've used this service a couple of times for myself. And here are a few things to consider that I had to learn the hard way.
You have to download the app from the app store. I was sick as a dog! I couldn't even spell app, let alone find it on my phone. Once I did that, I had to create a log in, give my insurance information and medical history. No different than if you went to the doctor's office. Except this time, my fat thumbs are typing this information into the phone. I didn't get it right, which led me down the path of trying to call customer support, they couldn't help, blah, blah, blah…
Here's what I recommend. Do this before you get sick; Download the app on your phone, but set your account up on your computer. If you make a mistake, it is infinitely easier to fix it on your computer than it is on your phone. When I am sick, I am stupid. I really struggled to navigate this while fevered. It's a piece of cake healthy.
Once you are set up, all you have to do is log in to the app and request a doctor. Within minutes, your doctor pops up and you video chat with a live person. He asked me questions, was able to look at me and literally told me, "Yeah, you don't look good." I took my own temperature, and he told me I had the flu. Then he told me what to do, what to look out for, and what could happen if I got worse. If I had needed a prescription the doctor would have called it in to my pharmacy.
My copay was charged to my credit card, and I did the whole thing laying down in my pajamas. It was awesome! Now nothing is perfect and this is a new technology for most insurance companies – if they even have it. I had a billing glitch, which took one phone call from our office to fix and the issue setting things up, I couldn't get help to fix it because it was a holiday. Their ultimate answer was get the care, we can work out the issues after the fact. I ended up figuring it out on my own and it's been great ever since. Not sure if your health insurance offers this service? Give us a call and we will let you know if it does and how to get it!