Checklist: What Should I Do Before My Medical Plan Renews?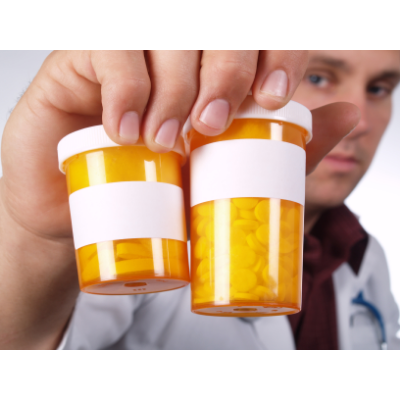 To quote Ben Franklin, "By failing to prepare, you are preparing to fail." We couldn't agree more. With Franklin's advice in mind, here are some steps you can take to prepare for your medical plan renewal that will save you some headaches – and quite possibly help your insurance broker sleep better at night.
Fill prescriptions in advance.
If you know you're going to need a refill of your prescription drugs, get it filled before your health insurance plan renews. If the renewal date is March 1, get it refilled by Feb. 28 – even if it's a leap year!
If you wait until after the renewal date, you may have to pay up front for the cost of the script. Reimbursement can take 45 to 60 days. If it's an expensive drug, you may have to put it on a credit card, and you'll be accruing interest as you wait for the expense to be reimbursed. That's certainly not a good use of your health insurance!
Wait to schedule doctor appointments.
If it's at all possible, do not plan a doctor's appointment during the first half of the month after your plan renews. Choose one of the other 50 weeks of the year. That will give the insurance carrier time to update the information in its system. Scheduling an appointment in the interim may result in you having to pay up front and file for reimbursement or getting a bill because a claim couldn't be filed.
Pro tip: If you have a good enough relationship with your doctor, he or she may agree to hold the claim until your coverage is active.
Note: In the event of a medical emergency, do not hesitate to get the care you need. By and large, insurance plans will cover a true medical emergency.
Rest assured – You're covered!
Your records may not show up in the insurance carrier's system right away, but don't worry -- you are covered as of the new plan's effective date. Remember, the vast majority of health plans renew on the 1st of a month, with the majority renewing on Jan. 1. (Of course, there always have to be exceptions: Some carriers occasionally allow for plans to become effective on the 15th of the month.) That's a lot of data to input!
Set up access to your member portal ASAP.
If you haven't already done so, sign up to use your insurer's online member portal. It's free! There is a plethora of information and services available here, including access to your medical ID cards, details on your plan design and a list of in-network doctors. On some portals, you can also schedule appointments and refill prescriptions – but, remember, before your plan renews!
You don't have to wait for your ID cards to arrive by snail mail. Once you're set up in the carrier's system, you can get copies anytime in the member portal, even if you lose it (your ID card, not your marbles … although your portal has resources that can help with that, too!) For security, you may need a member ID or Social Security number to access your cards.
You can access the portals with these links:
Confirm who's in network.
Make sure your primary care physician (doctor), dentist, eye doctor and pharmacy will accept your new medical insurance before the old plan expires. Here's what to ask: "Are you a participating provider of my insurance plan?" If not, you'll want to find a different doc right away. Otherwise, you'll find yourself stuck with the entire bill.
Make use of your insurance broker.
If you have questions, please ask. You know what they say about assumptions!