A Winning Formula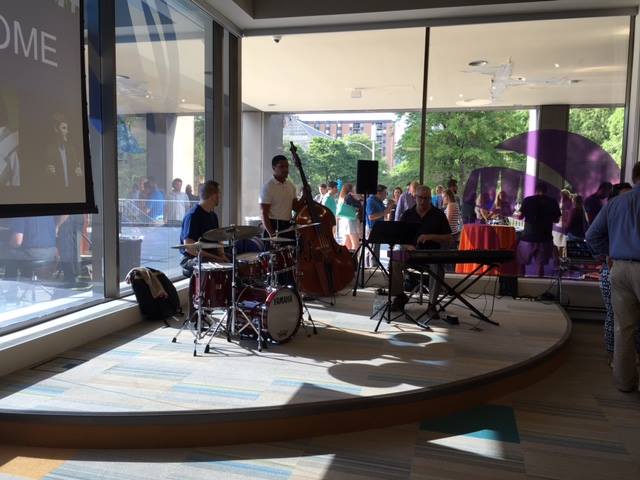 Last week, a few of our KFG staff members including myself, visited the new Innovation Works (IW) space in Nova Place. In the Pittsburgh startup community, IW is a recognized incubator for entrepreneurs to develop their business ideas and learn to manage a company.
As a nationally ranked program, Innovation Works has propelled over 300 businesses into motion through venture capitalism, education and networking opportunities. At the event, we were able to learn about the future of Nova Place and how making this incubator even more impactful on the Pittsburgh community.
Allegheny Center was originally a mall built in the 1960's as an urban renovation project to encourage community members and stimulate consumerism in a booming steel city. Once this industry settled down, the mall was sold but not maintained well enough. The mall eventually failed because of the decreasing population and outdated building.
After it was purchased to create the new Nova Place, things quickly began changing. Luckily the IW suite has been renovated to host events and entertain companies to achieve their mission. At the event, Rich Lunak gave remarks on how far they've come and where the entire Nova Place is heading in their remodeling. He also talked about recent successes and the new programs IW will be launching.
The event was full of networking and discovery, just as an internship should be. As a student, I am always in awe when I am able to attend these events because there's no other time I would be able to meet these people or get an inside look at these businesses. With my career path heading into the startup world, it was very beneficial for me to get a first-hand look at the environment and meet the people who run the show.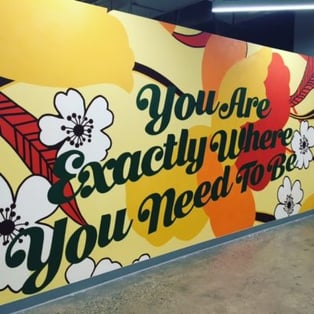 All of our staff members in attendance had a blast seeing old friends and clients, as well as seeing the new facilities in Alloy 26, the largest co-working space in Pittsburgh. The modernization of office space has been a huge movement, especially with startups, so the space offered the look and feel of a top-notch space without the high cost of building it.
These co-working spaces are meant to help entrepreneurs gain access to equipment, conference rooms, deliveries, meeting space and so much more and they share the space with other individuals and small companies. For these businesses to create this kind of space on their own would cost a small fortune and would not allow them to put those funds into their products or services. Not to mention, these companies hope to grow and have to keep workspace in mind. Flexibility is a huge factor in deciding to operate in one of these spaces.
We're so happy to work with Innovation Works, AlphaLab and AlphaLab Gear to make sure our Pittsburgh startups are working for a better future in technology, consumer goods and so many other industries!