Do I Need E&O Insurance?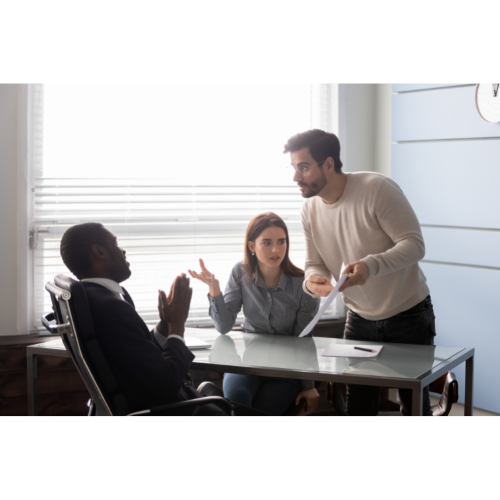 Nobody's perfect. Despite our best efforts and intentions, none of us is immune from making mistakes. Doctors have malpractice insurance to protect them if they make a mistake, and if your business provides advice or provides a service for a fee, you should consider Errors and Omissions (E&O) Insurance.
What does it cover?
E&O insurance is also known as professional liability insurance. It protects your company from claims if a client sues for negligent acts, inadequate work, errors, or omissions committed during business activities that result in a financial loss or that did not have the expected or promised results.
Examples may include oversights, undeliverable services, breach of contract, missed deadlines and ordinary/professional negligence. Examples of the latter category: an accountant fails to file a client's tax forms on time, an architect makes an error in a blueprint, or an engineer causes a project delay or cost overrun.
Most E&O policies cover judgments, attorney fees, court costs, and settlements up to the limits of the policy. These policies usually cover the business owner, employees and subcontractors working on behalf of the business.
Who needs it?
Types of businesses or professionals that need E&O insurance are consultants, financial advisors, insurance agents, accountants, architects, notary publics, real estate agents and lawyers. Of course, the policies needed for each of these industries are different, so each one is written to reflect the risks that are inherent to the respective type of business.
Some professionals are required to carry E&O insurance, whether by law, licensing boards or professional associations. For example, Pennsylvania requires home inspectors to have E&O policies in place.
What does it cost?
This is tough to quantify because each policy is based on a company's risk, industry, and financial standing. A wedding planner carries a different level of risk than a real estate agent. They both have a need for liability insurance, yet their policies will probably look very different.
Other factors that determine the cost of an E&O policy are the location, claims history, coverage limits and number of employees.
Yeah, but I'm careful ...
Unfortunately, being careful doesn't make you immune to lawsuits. Even if your business is not found negligent in a lawsuit, legal fees can be hefty. In such cases, E&O insurance can help cover the cost of legal fees.
Some things you can do to minimize the chances of facing a lawsuit in the first place:
Always sign a contract: Contracts should clearly define obligations, deadlines and compensation.

Leave a paper trail: Document all communications with clients. This includes notes on verbal communications, which can help clear up disagreements.

Be transparent: Transparency breeds trust. Keep clients in the loop on progress and problems so they are not surprised.
If you'd like to learn more, call us!
You may also want to read:
What is D&O Insurance, And Do I Need It?
Do I Need Employee Practices Liability Insurance?