Can I Require Employees to Keep Their Salary a Secret?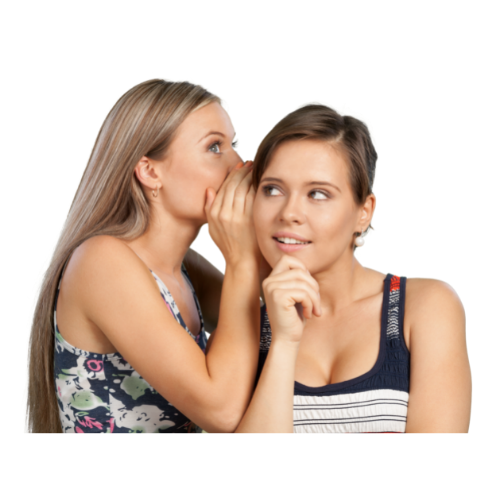 It's been a long-held belief that it's taboo to discuss money, politics and religion (and now, apparently, Bruno, if you're a Disney fan). While the jury may still be out on the latter three, money – specifically salaries – is clearly becoming less of a taboo topic. In fact, did you know it is illegal, thanks to the National Labor Relations Act (NLRA), for employers to prohibit their employees from discussing their salaries with other workers?
According to the National Labor Relations Board, it is illegal for an employer to punish or retaliate against employees for talking about their salaries. "It is also unlawful for your employer to interrogate you about the conversation, threaten you for having it, or put you under surveillance for such conversations. Additionally, it is unlawful for the employer to have a work rule, policy, or hiring agreement that prohibits employees from discussing their wages with each other or that requires you to get the employer's permission to have such discussions. If an employer does any of these things, a charge may be filed against the employer with the NLRB."
"I still see employers wanting to add something in their handbooks banning employees from discussing their salaries. I understand what they are trying to accomplish, but it's actually a violation of the NLRA (even if you are not in a union workplace)," says Janice Fritz, an HR consultant for Kuzneski Insurance Group. "It used to be the norm to require job candidates to supply current salary information and make offers based on that information rather than strictly based on the salary grade of your position. Now, there are more and more laws being passed that outlaw that practice as well."
In at least parts of 22 states, it is illegal to ask job candidates for their salary history. Most of these laws have been passed since 2018. In Pennsylvania, state agencies are prohibited from asking about a candidate's current or past compensation at any stage during the hiring process. The same is true for employers in Philadelphia and anyone who does business there.
Who does it apply to?
The NLRB has jurisdiction over the vast majority of non-governmental employers, including nonprofits, employee-owned businesses, labor organizations, non-union businesses, and businesses in states with "Right to Work" laws. But in some cases, that is dictated by certain established revenue thresholds.
For example, retail businesses fall under the NLRB's jurisdiction if they have a gross annual business volume of $500,000 or more. For law firms and legal service organizations, the minimum is $250,000 in gross annual volume.
For a more complete picture of the applicable thresholds, click here.
However, that jurisdiction does not extend to federal, state, or local governments; employers who employ only agricultural workers; and employers subject to the Railway Labor Act (interstate railroads and airlines).
Even federal contractors who are not subject to these standards must abide by an executive order passed by President Obama in 2014 that outlaws discriminating against an employee or job applicant because they "inquired about, discussed, or disclosed the compensation of the employee or applicant or another employee or applicant."
Salary requirements
Meanwhile, some states are taking it a step further: Colorado has a law requiring that salary ranges be part of job postings, and New York is enacting such a law that will go in effect on May 15. Rhode Island is adding a similar law in 2023.
The shift is intended to put the onus on employers to provide equitable pay. The thought process is that employers are more likely to offer a reasonable wage to anyone who applies for a job instead of perpetuating an existing salary gap. Say Aaron made $40,000 at his previous job and Karen made $30,000 at hers. Armed with this knowledge, their next employer could offer them both a 20 percent raise, but that actually widens the salary gap (a $12,000 difference).