COVID-19 Vaccine Requirement Goes Into Effect for Large Employers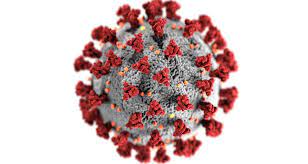 Employers with 100 or more employees have until Jan. 4, 2022, to ensure that their workers are either fully vaccinated against COVID-19 or that they test negative for the virus at least once a week, OSHA announced on Nov. 4. Unvaccinated employees must also wear face coverings while on the job.
The action stems from an announcement made by the Biden administration in early September aimed at getting more Americans vaccinated against COVID-19. This rule covers about 84 million people.
A second rule by the Centers for Medicare & Medicaid Services requires some 17 million health care workers to be vaccinated by the same deadline – but with no option for testing in lieu of vaccinations. This applies to all 76,000 health care facilities that receive federal funding from Medicare or Medicaid.
Under an OSHA ruling that goes into effect Nov. 5, employers do not need to pay for the testing, but employers must provide paid time off to get the vaccine. OSHA leaves it up to the employer to determine who must pay for COVID-19 testing. Testing is a required alternative for those who have received a reasonable accommodation from required vaccination based on a health factor or closely held religious belief.
Here are some key components of the mandate, provided by one of KIG's partners, Maynard Cooper & Gale, a national law firm.
Under the OSHA ruling, employers must:
Collect vaccination records and maintain a roster showing each employee's vaccination status.

Provide four hours of paid time off for unvaccinated employees to get a primary vaccine dose (does not include boosters). This paid time off is in addition to an employee's accrued, paid leave. An employer may require that the four hours be taken during regular working hours. 

Provide reasonable time off and paid sick leave for employees experiencing a side effect from a vaccine dose. Employers may require the employee to use accrued paid sick leave. This does not apply to employees who are already vaccinated.

Provide each employee with an OSHA-required CDC communication on the importance of the vaccination, which can be found

here

.
WHO IS INCLUDED?
The 100-employee count includes workers company-wide, not at each location.

Part-time employees count toward the total, but not independent contractors.

Businesses that are below the threshold on the effective date (Nov. 5) but then hire more employees, pushing the total number over the threshold, then become subject to the mandate.
WHO IS EXEMPT?
Employees who do not work in a workplace with others, employees who work strictly from home and employees who work exclusively outdoors are not subject to the mandate, even though they are still counted toward the 100-employee threshold for coverage. For example, if a business has 50 employees who work in an office and 50 who work exclusively at home, the business is subject to the mandate with 100 total employees, but only for the 50 who work at the office.
OSHA expects the rule to be in effect for six months but may extend it depending on the status of the pandemic.
A complete list of FAQs from OSHA can be found here.
FEDERAL CONTRACRTORS
On Nov. 10, the Safer Federal Workforce Task Force (SFWTF) updated its Guidance for Federal Contractors and Subcontractors and updated its FAQs for those contractors. The main change is that instead of having to be "fully vaccinated" for COVID-19 by Dec. 8, 2021, the SFWTF now says, "Covered contractor employees must be fully vaccinated no later than January 18, 2021." Because time travel is not yet possible, we are sure this was meant to say January 18, 2022. Maynard Cooper points out that "fully vaccinated" still includes the requirement that at least two weeks pass since receiving the finals dose of the vaccine.