COVID-19 Vaccine Requirement Reinstated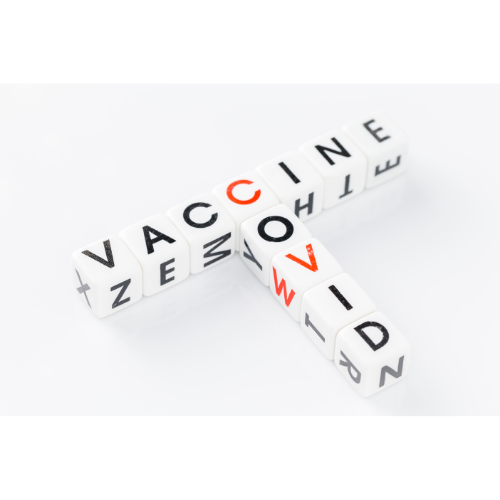 Tennis, anyone? If you've been paying attention to the debate over requiring COVID-19 vaccinations for employees, you probably feel like you've been watching a tennis match.
Last week, the 6th Circuit Court of Appeals lifted a stay on the federal government's rule that businesses with at least 100 employees require unvaccinated employees to get a negative test for the virus at least once a week and to wear face coverings while on the job.
But it isn't game, set, match yet. The case is headed to the U.S. Supreme Court, according to Kuzneski Insurance Group partner Maynard Cooper Gale, a national law firm. In the meantime, large businesses should prepare to comply with this directive by Jan. 10. OSHA will not issue citations for noncompliance until Feb. 9, "so long as an employer is exercising reasonable, good-faith efforts to come into compliance," the agency said.
Each company's vaccine-or-testing policy must be put in writing, according to OSHA.
Background
The original action by OSHA was announced Nov. 4 and has since been lobbed from one court to another. On Nov. 15, OSHA reversed course and suspended the implementation of its mandate after the 5th Circuit Court of Appeals stayed OSHA's order. The directive stems from an announcement made by the Biden administration in early September aimed at getting more Americans vaccinated against COVID-19. This rule is estimated to affect more than 80 million private-sector workers.
And on Dec. 7, a federal court in Georgia issued a nationwide preliminary injunction against the mandate by the Safer Federal Workforce Task Force that federal contractors be vaccinated. This bars federal agencies from enforcing that mandate anywhere in the United States. That ruling still stands – for now.
Resources
More details of the order, now that it's in effect again, can be found in a previous blog.
Click here for a valuable webinar on this topic from our friends at Maynard Cooper Gale.
If you are so inclined to read the 6th Circuit's order, it can be found here.
And, we'll do our best to keep you posted on any further serves and volleys in this case!