Top 10 Things I Learned This Summer-Take 2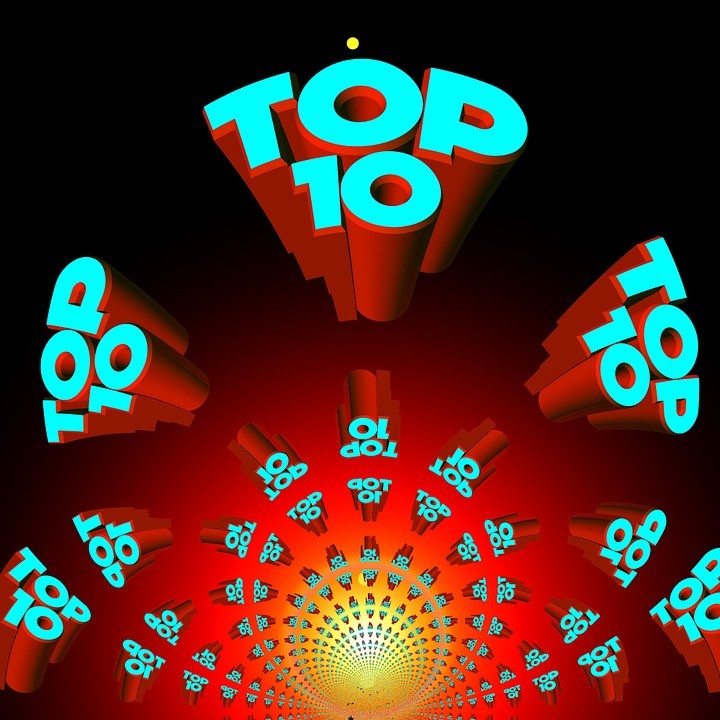 As the summer winds down and school approaches, I too near the end of my internship. It's hard to believe my twelve weeks at Kuzneski this summer are coming to an end, but I know that the lessons I learned and knowledge I gained here will stay with me long after I go. In reflection of my last three months as an intern, I present the top 10 things I have learned this summer:
Keep it Simple
I fully acknowledge that I have a penchant for overcomplicating things. Though this may be fine for personal projects, it's not always the best approach in today's world of efficiency and communication. So although a seven-sheet, thousand-row spreadsheet may end up producing the desired result, a condensed one-sheet, hundred-row list is much easier to maneuver and read. In the real world, we must often assume that the audience for our work has no background knowledge of the subject. Thus, I had to put extra effort into writing brief summaries, simple descriptions, and short formulas, and understand that sometimes simple, not complex, actually produces more effective results.
Patience
As a very results-oriented person, I tend to heavily focus on project resolution. At school, it is much easier to check assignments, readings, and tests off my list, but in the real world, this isn't always the case. Many initiatives are ongoing and cannot be finished in a brief amount of time. Thus, I learned to remember that although not all my projects can feasibly be finished during my three-month internship, the progress I was able to make is still significant.
Technology and Efficiency
In the modern world we have some amazing tools at our fingertips. I'm always amazed at the power of spreadsheets and databases, and even those pale in comparison to the capabilities of other technologies. With so much firepower available, today's companies must make sure they make the most of available technology. For example, it is possible for companies to allow the uploading of a single spreadsheet instead of requiring rote entry of thousands of data points, or to control all their social media postings from one centralized site, saving them both time and money. As the business world continues to evolve, successful companies must make sure their databases are organized, their programs updated, and their technology as efficient as possible.
Double-Checking and Consistency
To be respected as a professional organization, it is important to present yourself as such. It is only natural that the first draft of a document or spreadsheet will contain errors, no matter how well you proofread. Over the summer, though, I learned the KFG way- to double-check with multiple eyes, focusing on consistency and accuracy. Clients deserve to receive accurate, reliable information, and we do our best to ensure that this is accomplished. I only hope the rest of the KFG team won't mind getting emails with my papers and presentations attached this semester…
Appreciate Perks
There are advantages and disadvantages to every workplace, and they definitely vary depending on the size and location of the company. Throughout the summer, I found that there are some very special benefits to working for a small company with a family-centered culture. Traveling to the Kuzneski house for cooking camp lunches, a surprise intern going-away party, and the ability to really get to know your coworkers (and have a lot of inside jokes) are benefits that definitely don't occur at every company. Wherever I work, I will do my best to appreciate the advantages that come with my individual situation, but I also know that my future workplaces have a tough precedent to measure up to!
Advertising/Outreach
Throughout the summer, I wrote weekly blogs discussing and analyzing my internship and sharing lessons as I learned them. My fellow intern, a marketing major, worked heavily on developing our website and social media presence. In seeing the importance we place on presenting the KFG culture and accurate, up-to-date information to both our clients and any interested parties, I really learned about the role and significance of marketing and outreach in the modern, connected world. As we progress into the future, successful companies will need to always keep in mind that they not only have an online presence, but that it is also positive and effective.
Life Skills
Being in the professional world isn't just about doing your job. You also have to learn to live like an adult, and I certainly learned a lot of skills that will help me in the future. It's important to know how to send certified mail, to build a shelf, to take a car to a dealership, and I guess if I hadn't run into those situations already in life, where better of a place to learn them? Working in the "real world" with "real adults", you certainly learn a lot about "real life", which I think has given me invaluable preparation for my future. And if nothing else, I found out that if this whole actuary thing doesn't work out, I may have a shot as a poet or a court stenographer.
Communication
To be an effective employee, you must be an effective communicator. Nothing is done in a vacuum; projects and products are only accomplished through collaboration, combining different people's experience and expertise. The importance of being comfortable and confident enough to ask questions, work with other people, and avoid miscommunication cannot be understated. Furthermore, everyone has their own personal style and communication preferences; to successfully communicate with others, you must understand the best, most effective way to do so. Fortunately, I have been able to spend a lot of time working closely with some great people this summer, helping me to refine my communication skills, particularly in a professional setting.
Insurance
Insurance isn't an intrinsic, easily understood concept or industry. Unless you work closely with it, the terminology, processes, and reasoning behind the different aspects of insurance tend to make absolutely zero sense. Entering this internship, I will admit that I only had a basic understanding of what really went on in an insurance brokerage. However, three months later, I will say that I am much more comfortable in an insurance-based setting. I am nowhere close to understanding the various intricacies and nuances of the different areas of insurance, but I feel confident enough to answer a phone or converse with an insurance professional and have a decent idea of the lingo and concepts. This, in my mind, is an invaluable skill for my future classes, internships, and jobs, and it's very satisfying to have a general understanding of the field in which I intend to spend my life working.
Importance of a Good Workplace Environment
Entering this internship, I had no experience working in an office setting. Staff meetings, conference calls, fax machines… in my first week, I had no way of knowing how these business concepts worked or what exactly I was supposed to do. However, I could tell from day 1 that Kuzneski Financial Group had a special workplace environment. Throughout the summer, I have done my best to appreciate how amicable everyone one is and how easy they are to work with. From the top to the bottom, everyone here has gone out of their way to make sure that my internship was a positive, productive, fun, learning experience. I have been truly fortunate to have had such a positive internship, and I cannot thank everyone here at KFG enough for all they have done for me this summer. A good workplace environment truly ensures productive workers, and I have learned that firsthand here at KFG.