AI Hackathon at Ascender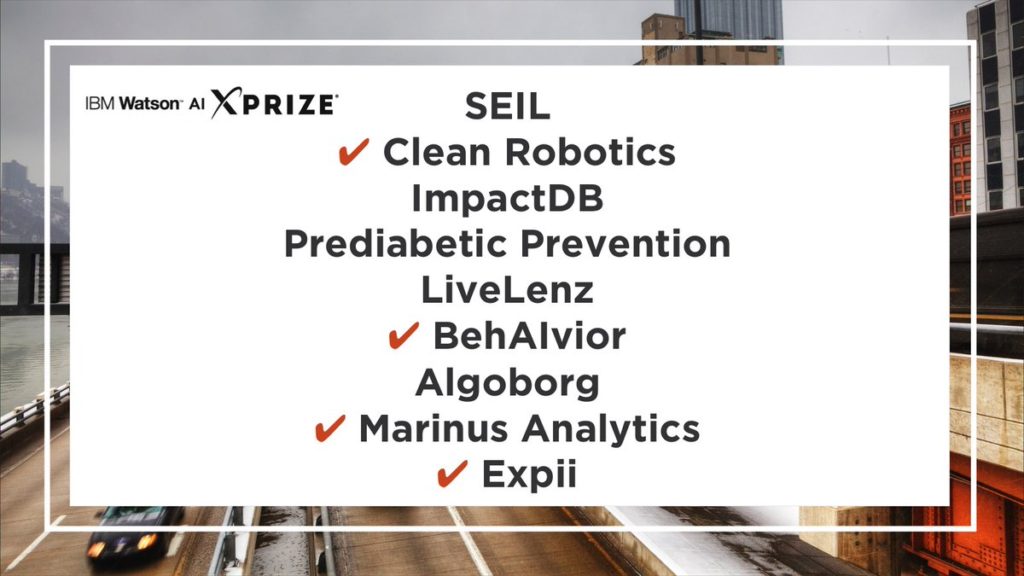 At Kuzneski Financial Group, we love investing in innovation and the eco-systems that foster it. That's why we jumped at the chance to sponsor the AI Hackathon at Ascender, January 6-8. With 17 big ideas and 9 teams competing to have their entrance fees paid to the IMB Watson® AI XPrize, it was standing room only for the pitches on Sunday night.
Our President and self-proclaimed AI Junkie, Andy Kuzneski, was there to judge the competition and reports the 4 teams coming out on top were: Clean Robotics, BehAIvior, Marinus Analytics, and Expii. Congratulations to everyone for a successful hackathon weekend!