Out and About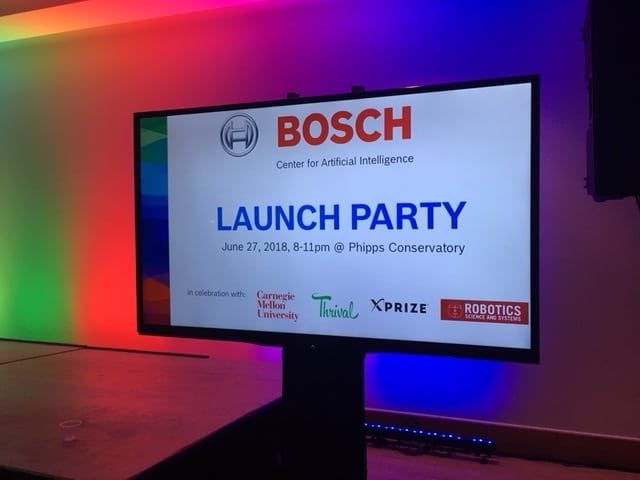 We attended some really great events in Pittsburgh this week and while at each event we all lamented that we could go to multiple cool events every night! Here are some of our highlights.
Our friends at Thrival teamed up with Bosch to throw a swanky launch party at Phipps Conservatory for the new Bosch Center for Artificial Intelligence (BCAI) Research Lab in Pittsburgh.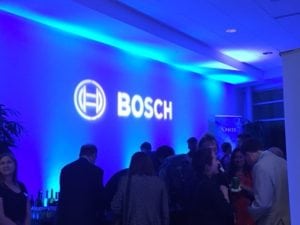 Over desserts and cocktails, an exclusive group hundreds of people gathered to mingle, network and celebrate Carnegie Mellon University's partnership with the Bosch Group, a German-based supplier of technology and services (and Awesome dishwashers) to establish the BCAI.
In addition to local leaders from the Pittsburgh Tech Community and local government, there was a group of Bosch executives who came from their German headquarters, some international roboticists, and a whole bunch of young people wearing backpacks on hand to celebrate the $8 million investment Bosch is making in CMU to sponsor artificial intelligence research on campus.
Our pal, Kenny Chen, was the emcee for the evening and nobody, I mean nobody, is as excited about AI as Kenny is.
The night was rounded out with a Brazilian drum band, some speeches, and a real excitement for CMU, AI, and what's to come for Pittsburgh!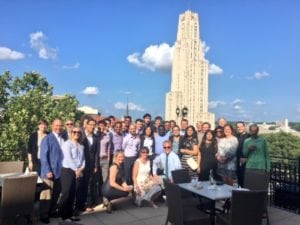 On Thursday, Laurie Kuzneski was invited to "not judge" pitches made by 11 teams who are finishing up their 9-week program at the Blast Furnace. This was not a competition or a Demo Day and it was a nice change of pace not having to pick a winner. Instead, participants were asked to give honest, straightforward feedback about their idea, their business model, their pitch - everything was fair game. The event ended with a cocktail reception on the rooftop of the University Club on Pitt's campus. Who knew there was a rooftop venue there? We certainly didn't. But we know where every future Kuzneski Pitt Grad is going to have their graduation party! Holy view, Batman!