Kuzneski Innovation Cup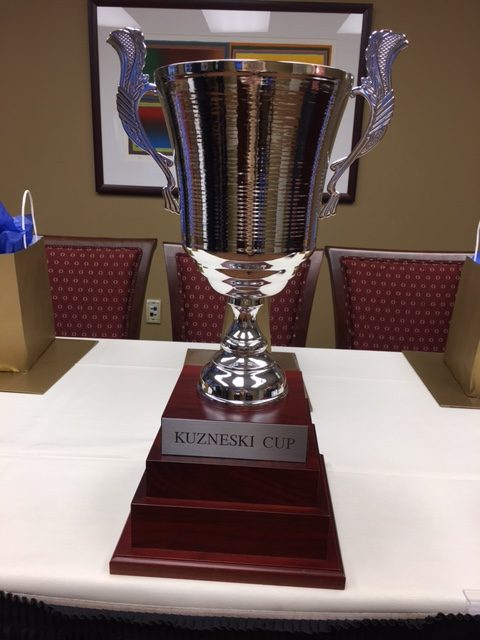 Laurie and Andy Kuzneski sponsored the inaugural Kuzneski Innovation Cup (#KuzneskiCup) this week at the University of Pittsburgh in conjunction with the Innovation Institute. As angel investors, mentors, and long-time supporters of the start-up ecosystem, sponsoring the competition was a natural next step for the Kuzneskis. "We feel it is important to give back; especially when we are passionate about something," Laurie Kuzneski said. "My family has a long history with the University of Pittsburgh - especially its sports programs because my dad, Andy Kuzneski, Jr., played football at Pitt. I've always been involved with entrepreneurship and innovation, so this was a perfect fit for us," said Andy Kuzneski, III.
Seven companies pitched their business ideas to a panel of judges selected by the Kuzneskis. "It wasn't an easy decision by any stretch. There was a lot of deliberation and discussion before an ultimate decision was made," said Laurie Kuzneski before she announced the winners at the Pitt Innovation Showcase. First place and a $10,000 check was awarded to Invisible Shield, which is developing a new security mechanism for smartphones. Second place and $5000 was awarded to Aeronics who are developing a prototype for their idea of concentrating an hour's supply of oxygen in a portable device the size of a soda can. The third place winner of $3,000 was TopoSystems, a surface technology that tackles the issues of wastewater fouling by providing a method to increase filtration efficiency and decrease cleaning costs.
Click for more information about the Kuzneski Innovation Cup or the Pitt Innovation Showcase at the Innovation Institute.