No Surprises Act Goes into Effect in 2022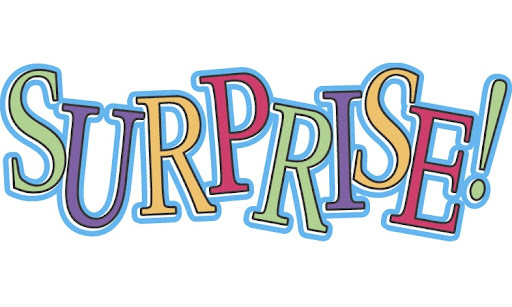 OK, so it's probably not as bad as finding out that your in-laws are coming for a visit, but no one likes surprises when it comes to their medical bills. That's why the No Surprises Act – which finally takes effect on Jan. 1, 2022 – is a welcome change, and we couldn't be happier!
Part of the Continuing Appropriations Act of 2021 passed by Congress at the end of 2020, the No Surprises Act is designed to limit "surprise" out-of-network health care charges. In other words, under the law, health plans must treat unexpected out-of-network services as if they were in-network charges.
Here's a commonly used scenario: Without the patient's knowledge, an out-of-network anesthesiologist assists in a surgery performed by an in-network surgeon at an in-network hospital. The patient has no idea that the anesthesiologist is not in network, but the patient is billed anyway -- and anesthesiologists aren't cheap! The difference between the provider's charges and the amount paid by the patient's health plan is called balanced, or surprise, billing.
What the law changes
Ambulances: The legislation covers air ambulance services (such as a medical helicopter), but NOT ground ambulances. This still presents a problem because, according to healthaffairs.org, some 71 percent of ambulance trips are billed out of network. In some communities, you can pay dues to an ambulance service to help save on out-of-pocket expenses.
Ancillary services: Limits surprise bills from a nonemergency out-of-network provider's services, such as those by a radiologist, the aforementioned anesthesiologist, a pathologist or laboratory services. The law does allow for some voluntary exceptions to this protection, but only if a patient agrees to use an out-of-network provider. The law permits providers to request that a patient sign a waiver to be billed at out-of-network rates, but only in nonemergency situations.
Payment disputes: If an uninsured (or self-pay) patient is billed for an amount that exceeds the estimate they were provided, the patient can use a dispute resolution process to determine a payment amount. Patients will be eligible to use this process if they have a good-faith estimate, a bill within the last 120 calendar days, and the difference between the estimate and the bill is at least $400. Patients will also be able to request a third-party arbitrator to review the estimate, their bill, and information submitted by their provider or facility to determine if the additional charges are permissible.