What If I Have a Claims Issue?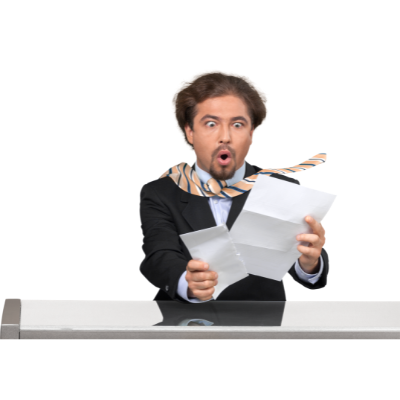 There aren't many things that people buy without knowing the cost up front. There are two that come to mind: ordering a dinner at "market price" (risky business!) and going to a doctor. The price of the catch of the day shouldn't catch you by surprise. But if you get a medical bill with charges you don't recognize or understand or – worse yet – for services that you thought were going to be covered by insurance, it can be quite a shock.
"If someone needs help with their bill, there are a couple of things that we're going to need," says Melissa Craig, Benefits Advocate at KIG. "One is the bill itself. We need the date of service -- when you had the service done -- and the provider's (doctor's) name." This information can be found on the medical bill. "We always like to understand what type of service was provided. The more information you can provide, the better!"
"Another thing that we would need is an Explanation of Benefits (EOB), if you have one. You will receive an EOB when your provider submits a claim for the services you received. Your EOB will explain how much the insurance carrier is paying toward your service and how much you are responsible for."
"On your EOB, you may see something called a 'Procedure Code.' This is a code that is used for classifying the specific services that you received during your date of service," Melissa says. "If the services aren't listed on your bill, another useful piece of information would be explaining the services that you received that align with the procedure codes."
Sometimes, the provider enters the incorrect Procedure Code, which could result in being billed for the wrong service. Furthermore, billing codes can be just that – indecipherable codes or acronyms. In that case, you should get clarification so you know that the services being billed are correct.
"Sometimes a provider's bills are very confusing to read, which is another reason a member might reach out to us," Melissa says. "Providing as much information as possible, in addition to the bill, can help us get to the bottom of the issue."
Another way to avoid surprise medical bills is to make sure you do not go to an out-of-network provider, she urges. For example, an HMO (Health Maintenance Organization) doesn't allow patients to use an out-of-network provider without a referral. As an example, if your dentist does not confirm that a specialist he refers you to is in network, you will be stuck paying the entire bill.
"In that case, we will try everything that we can to get the claim processed, but sometimes it is truly the responsibility of the member to pay that bill."
Your best bet is to ask your doctor if he or she is a "participating provider in my network." If you're not sure, you can ask KIG before the appointment to look it up and, if need be, find another doctor that is in network. "Some doctors feel it's not their responsibility to confirm if a specialist is in network," Melissa says.
Then there are instances where a medical provider may submit a claim, but the insurance carrier doesn't process it. This can be caused by a whole host of issues. Insurance carriers deal with a whole lot of data, and everyone makes mistakes. They may enter an incorrect address or age, or eligibility information.
For example, Melissa once had an employee who had been mistakenly terminated in the insurance carrier's system, so the carrier thought the employee didn't have insurance. After the provider submitted the claim to the insurance carrier four times and it was denied each time, the exasperated employee finally contacted Melissa, who figured out what the snag was and got it straightened out. Once a claim is denied, it's time to reach out to KIG so we can find out why, she advises.
Another pitfall to avoid is being unaware of what services your insurance policy allows, and how often. Ultimately, it's up to the patient to find out if a given service is covered. For example, a patient whose dental insurance pays for X-rays only once every 18 months will be charged the full amount if they have more X-rays done within that 18 months. This can be particularly thorny if you switch from one doctor to another. Don't assume the new doc will be up to date on your medical history.
"Providers should look up a patient's history to see what services they've had done in the past, but it's the patient's responsibility," Melissa says. "Especially with dental and vision, because they often limit how often you can have a procedure. It's good to get in the habit of asking when was the last time a service was done. You can call your insurance carrier because they have your claims history on file."
The bottom line is that, by asking questions (and asking for help when needed), you can avoid some of the common reasons for incorrect medical billing – and the anxiety that comes with it.
What you need:
Date of service

Provider's name

Types of services rendered
These can be found on your bill
Claims issues can be frustrating, to say the least. But dealing with it on your own will just add to your stress level. That's where we come in. Feel free to call Melissa Craig at 724-349-1919, ext. 6011.
You may also want to read: What If My Medical Bill Is Wrong?