Celebrate All The Things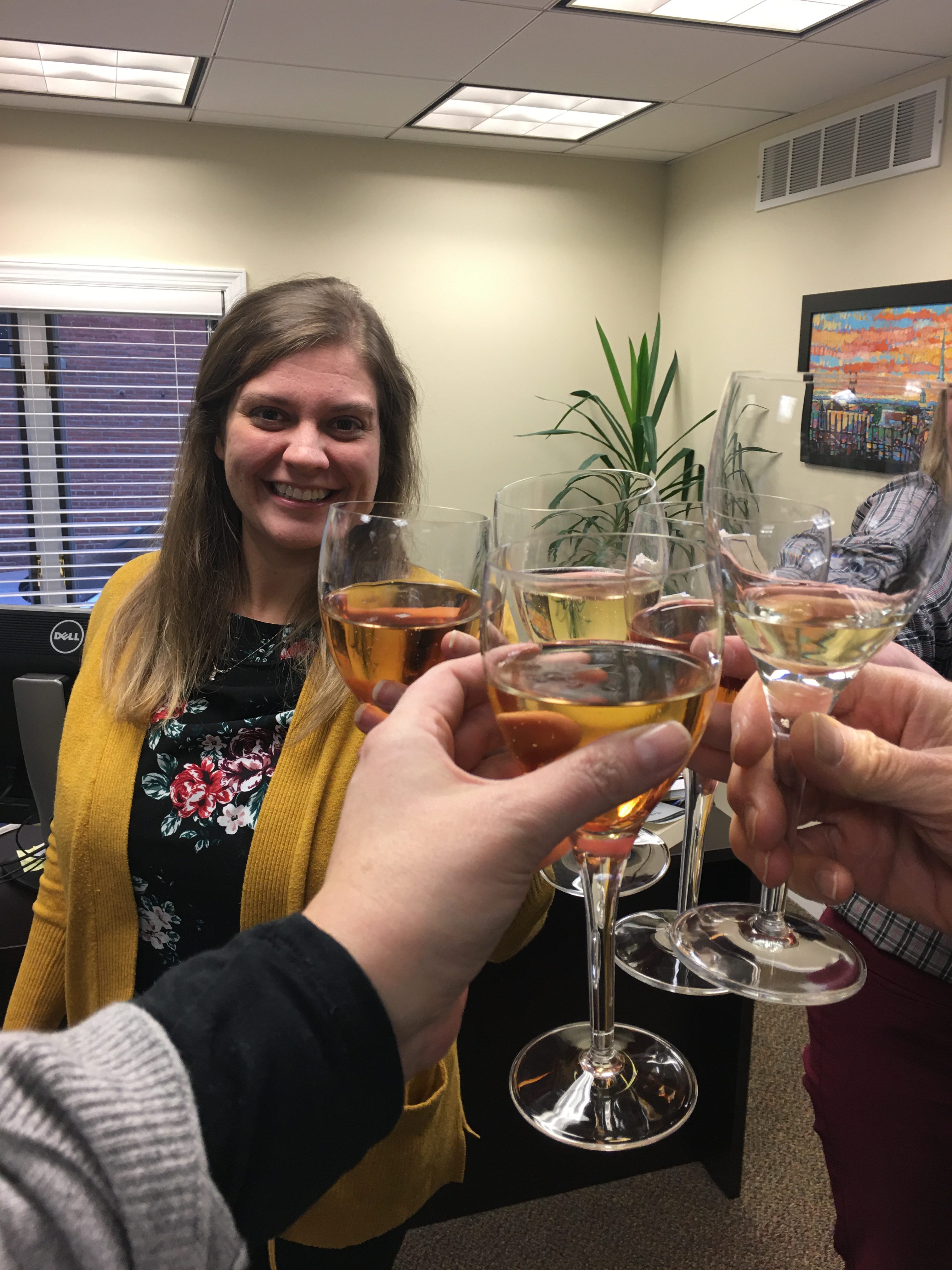 Having a good culture is really important to us. Internally, it makes for a great working environment and externally, I believe good culture attracts good culture. It's like Karma - only, the good kind.
One of our fundamental behaviors is Keep Things Fun. It should be easy, but in the midst of 4th quarter - our busiest time of year, it is sometimes hard to find the time. But what we learned is that you have to MAKE the time. Find the time to celebrate the wins. Celebrate making it through a day of back-to-back meetings. Celebrate even the littlest of things.
This can be done by ordering in lunch, handing out high fives, sharing the news at a staff meeting or having beers at 4:30. It doesn't have to be a big, formal thing, just make it happen.
This week we celebrated a pretty big thing in our office. Andrea Ruddock is getting married to her best friend Alex Botsford this weekend and there isn't a greater win than that! We celebrated with champagne toasts, presents, and marital advice (advice -which she did not ask for, and most likely will never use). Celebrating wins like this bring the team together because one person's happiness is the team's happiness.
We wish Andrea and Alex all the happiness their hearts can handle!