Culture Club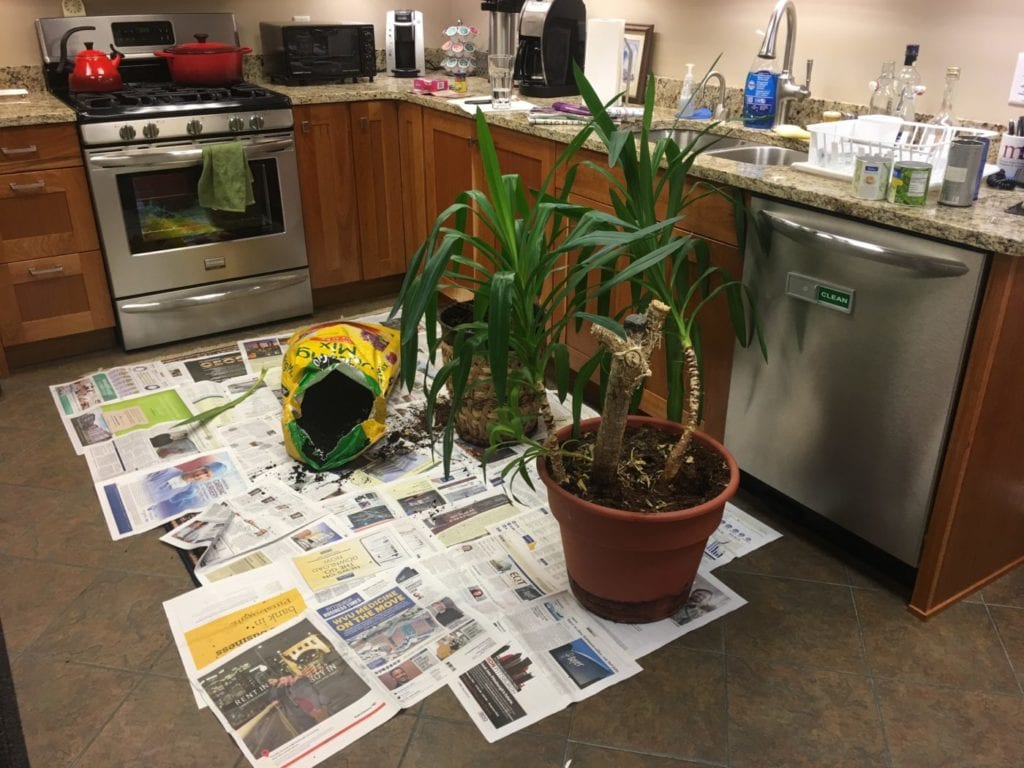 This weekend we had a flurry of activity in the office. Between our Director of Client Services, Stephanie Rosenberger, being here to catch up on some work -thinking it would be quiet on a Sunday- Andy and I were here to spread a little more culture around the office. Our intern Claire, who heads back to the University of Pittsburgh this week was also here finishing up on some summer projects that will make our office a better and healthier place to work. She re-potted all of our plants and they are looking happier than ever. Her green thumb will be missed!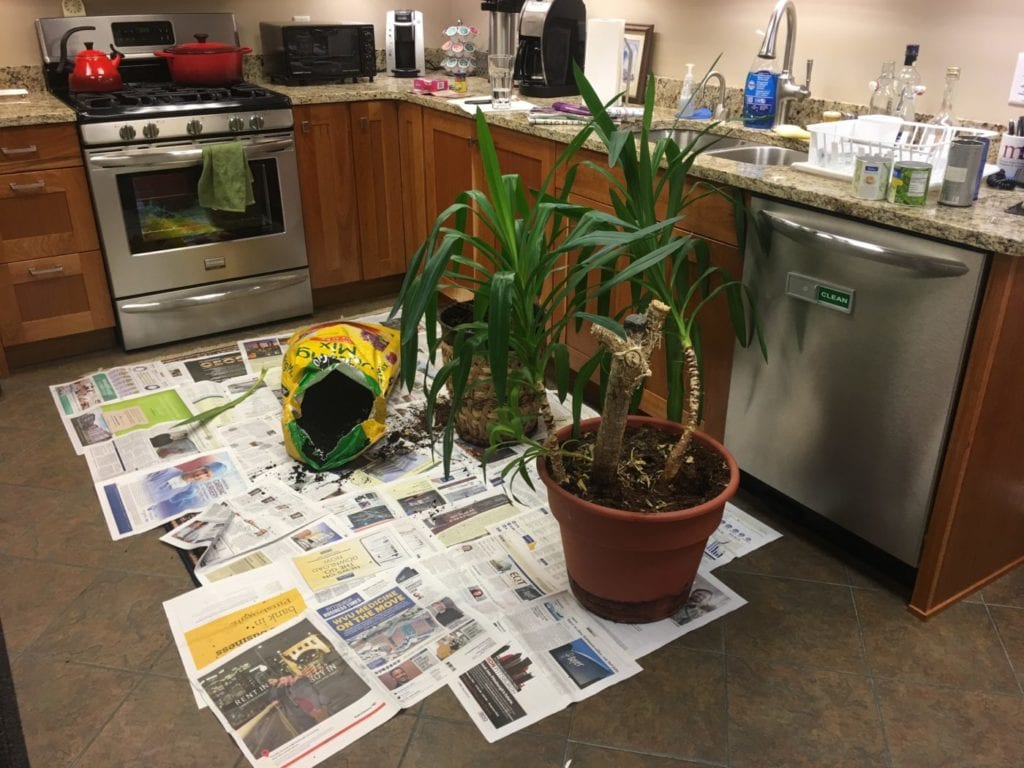 We mention our culture at KIG a lot - it's important to us. Someone once asked, if it's so important, what is your culture? So we put it into words. A whole bunch of words actually; we developed "The Kuzneski Way" with a consultant from High Performing Culture after reading the book "Culture by Design." We believe that what makes us fundamentally different are the 31 fundamental behaviors we abide by here at KIG.
Many companies, define their mission, their vision, put few truly define their culture - and culture happens either by design or default. Defining our culutre, and these fundamental behaviors allows us to screen potential employees and train current ones. Saying someone needs to work on the fundamental, "Pay attention to the details" seems to illicit a different response than saying, "You aren't paying attention to the details." Employees seem to take it less personally when we discuss the fundamental.
While we discuss our fundamental of the week at every staff meeting with our team, Andy and I also wanted to post our fundamentals where people could see them. I picked the wall in the office and I had them framed - all 31 of them.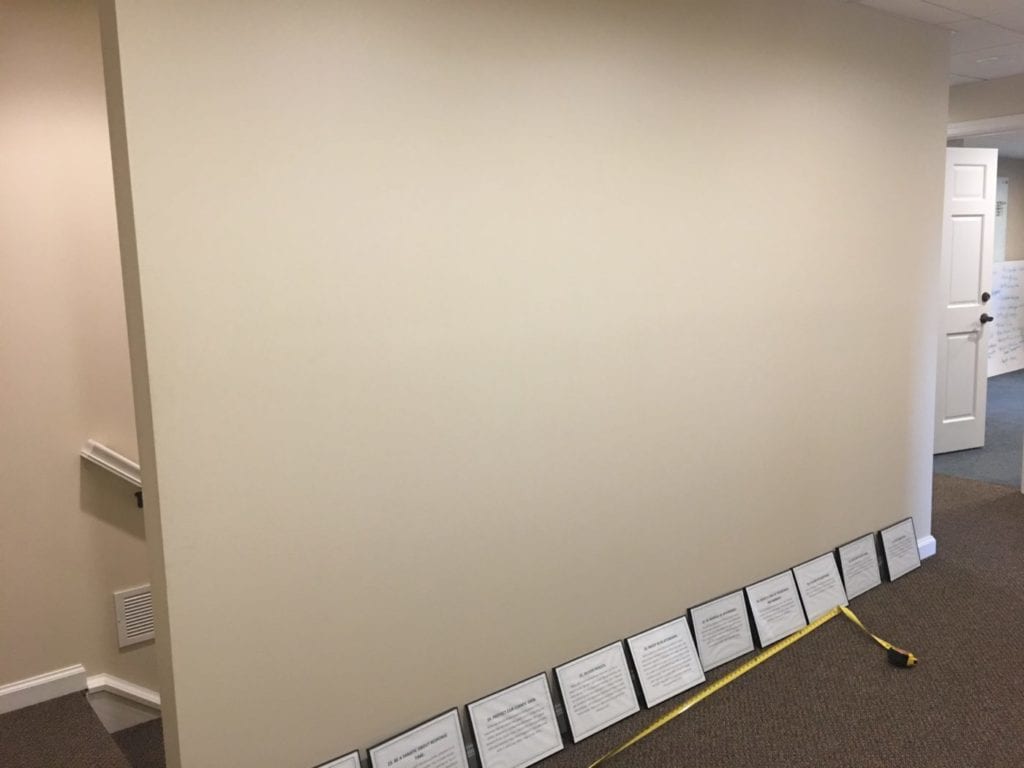 We spent all afternoon laying them out, measuring, remeasuring, maybe arguing a bit, and then realizing that we might need a little help since I am still working one-handed. As we read our fundamentals while lining them up along the wall, we decided to pay attention to them - Practice A+ness as a way of life - don't just get it done, get it done right and strive for an A+. Deliver results - just hanging them wasn't going to accomplish what we hoped, so take the extra step to get the desired results.
I am now a believer that if your marriage can survive hanging pictures, you can pretty much survive anything.