Why a Well-Defined Corporate Culture is So Important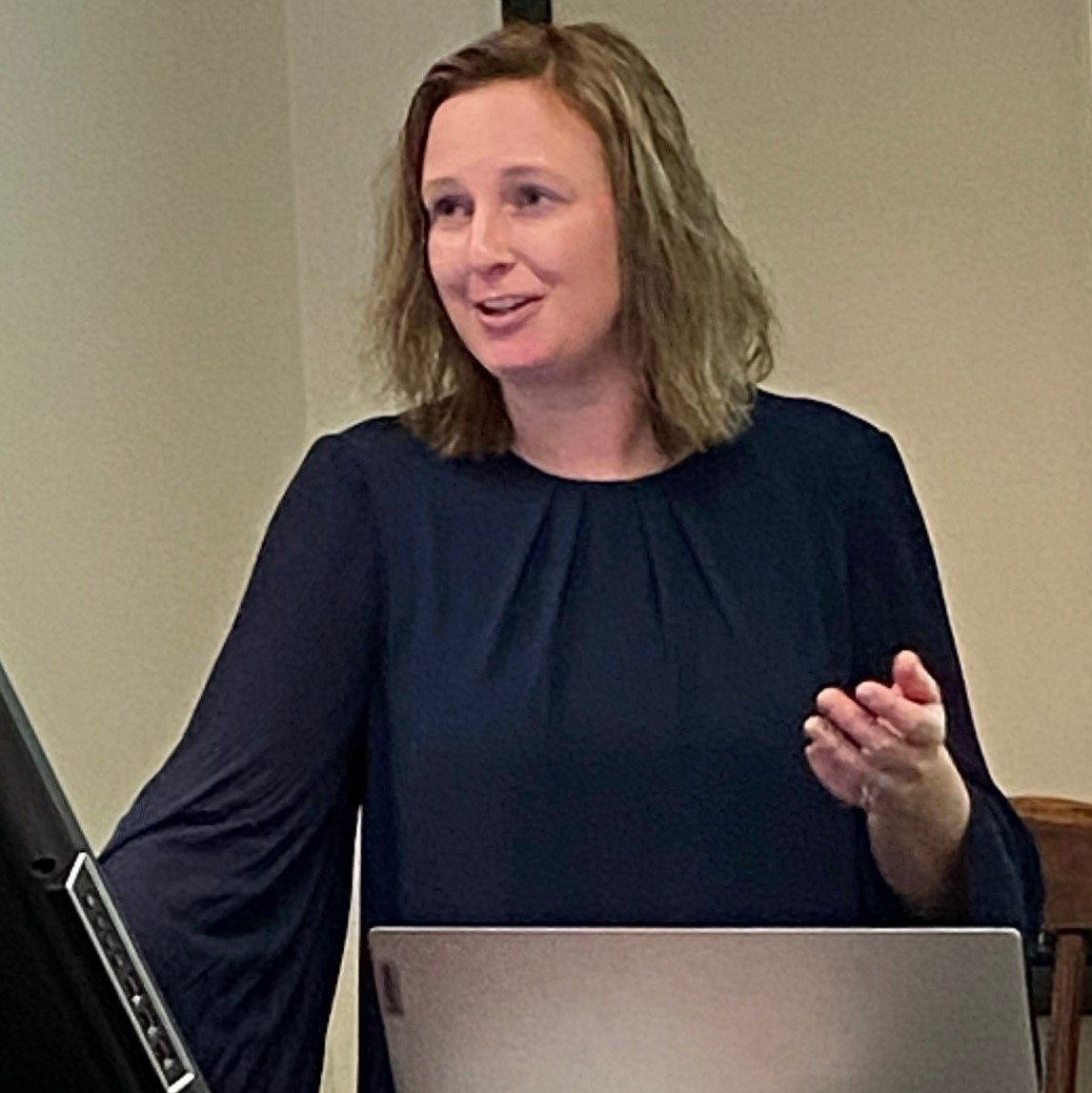 Whether you know it or not, your business has its own culture. But if you leave it undefined, it will take on a life of its own. Think about your own corporate culture. How would you define it? Would your co-workers and leadership team define it the same way?
"Undefined culture is a lack of purposeful culture and will inevitably lead to multiple issues within an organization," Stephanie Rosenberger, Director of Client Services at Kuzneski Insurance Group, told students at Indiana University of Pennsylvania's College of Business. "What happens when a culture is left to define itself?"
Thoughtfully developing a corporate culture is important because it can help retain employees and can attract new ones who are mutually a good fit. And it helps employees stay engaged and motivated.
Culture from one company to another can be very different.
"When you have a bad culture, employees are more likely to leave for a better culture. You lose all the time and training you put into the employees and have to do it all over again. Think about how hard it is right now to find employees, regardless of the industry," said Stephanie, an IUP journalism grad herself.
Some 77% of workers consider a company's culture before applying for a job, she says, and they pay attention to the language used in the job ad, what kind of work/life balance is valued, and how a potential employer describes the job itself. Plus, companies with healthy cultures are 1.5 times more likely to experience revenue growth of 15% over three years.
Need more proof?
Almost half of job seekers cite company culture for leaving their job, 65% stay in their job because of a well-defined culture, and 32% of job seekers are willing to take less pay if the culture is more in line with their beliefs. And with the onset of the COVID-19 pandemic, 76% report seeking jobs with more flexibility because of work-life balance.
"Those are some pretty powerful numbers, and as an employer, you have to think through a lot of those. Culture is just as important as a company's marketing program or the product it produces. You have to make it a priority."
Puttin' on the Ritz
"When I think of a well-defined culture, I think of the Ritz-Carlton," Stephanie says. Their motto? "We are ladies and gentlemen serving ladies and gentlemen." In other words, the upscale hotel chain values its employees as much as its guests. They have a rigorous, standard training program, including "emotional training."
"The whole idea is designed to make you the best employee you can under the culture they set up."
Every employee at every Ritz-Carlton property has a daily meeting at the start of every shift that focuses on one of the service values that the chain embraces. "Whether you walk into the Sydney, Australia, Ritz-Carlton or the New York City Ritz-Carlton, any employee can tell you about the value of the day."
The Kuzneski Way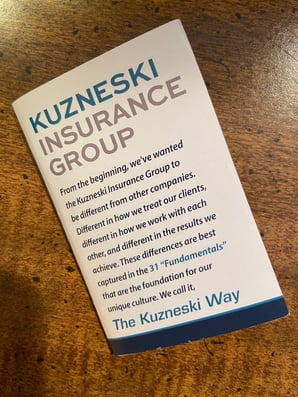 KIG has its own unique culture, defined by 31 fundamentals that were developed as core values and with both good and bad experiences with employees, clients and vendors in mind. They're known as The Kuzneski Way.
"The Kuzneski Way set the foundation for the type of culture we want. We defined the fundamentals to make them fit our culture. The fundamentals help us relate better to our teammates. It takes the 'you' out of the equation and puts the focus on the culture."
But KIG didn't always have a well-defined culture. In fact, before owners Andy and Laurie Kuzneski took over, there were three distinct cultures on each of the three floors, and employees had to learn how to navigate each one. The business moved next door (on North Sixth Street in Indiana) and with it came a brand new culture.
Today, KIG's 31 fundamentals hang on a wall at the office. But to be effective, your culture can't just be words on a wall. To put them into practice, one fundamental is discussed each week (repeating every 31 weeks), each employee keeps a list of them, and they are shared with KIG's clients and partners.
"We talk about not just how to keep our culture but how to continuously enhance it and evolve with the environment."
High-performing culture
A good culture has:
Transparent communications

A shared vision or goal

Less internal politics

Less turnover
Yet there's a difference between a good culture and a high-performing culture, Stephanie stresses. A good culture may include bonding like team happy hours (beer o'clock, anyone?), but a high-performing culture is one that embraces diverse perspectives.
"A good culture is a good start, but we want to have a high-performing culture. You need to have high levels of accountability, a willingness to have difficult and uncomfortable conversations in the name of progress, a willingness to challenge the status quo, and a commitment to commitments. One thing we established was what we call GWC: Do you Get it, Want it, and have the Capacity to do it? When we started to set up our culture and our fundamentals, we started to retrain how we communicate with each other. It completely shifted that dynamic and helped us with our culture.
"When all of the employees understand what you're trying to achieve and know the goal they're working toward, you have cohesiveness. And, frankly, it makes things fun when you don't have the internal politics that an undefined culture may have."
One key to effective fundamentals, behaviors, etc. is that they are actionable. Values – such as quality, integrity, innovation – are not actionable. ("Can you integrity someone? Can you quality someone?") And, of course, one person's idea of integrity or honesty may be different than someone else's. By contrast, behaviors are actionable. Stephanie highlighted some of her favorite KIG fundamentals: Speak Straight, Find a Way, Be Curious, Keep Things Fun. (That about sums her up!)
Being curious, Steph pointed out, is one of the most important fundamentals and one that she tries to live out in her personal life as well. "If you don't ask questions, you're never going to understand the job. I am a strong believer that there may be stupid questions, but that you should ask them anyway."
And keeping things fun can be important as well: "If you have an environment that doesn't embrace your personality and have a little bit of fun, you're probably not going to have a good culture."
Recommended reading: "Culture By Design" by David J. Friedman