Community Pitches in to Help IHS Students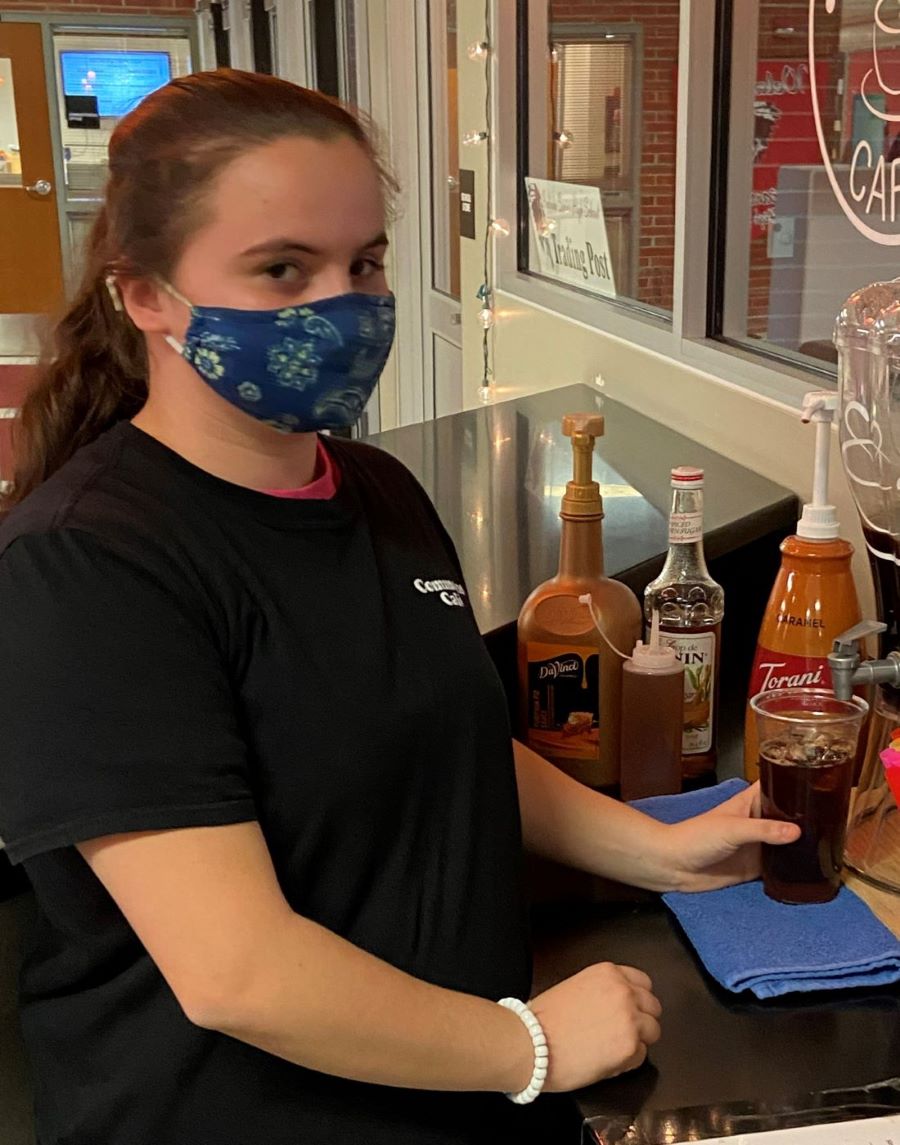 Attention, coffee aficionados!
Thanks to generous community support, students in the Life Skills program at Indiana Area High School now have more than enough money to buy a commercial coffee machine capable of making specialty drinks such as espressos, cappuccinos, lattes and more for the school's Commons Café.
After Andy and Laurie Kuzneski announced they would commit $6,000 to match donations toward the machine, the Indiana community came through – in a big way! In less than a week, more than $20,000 has been pledged, according to Lori Dadson, a Life Skills teacher at the high school for 17 years. That's easily enough to buy both the used coffee machine she has had her eye on, and a point-of-sales system so the café can start using credit and debit cards.
"We have an awesome community. We are so blessed," Dadson said. "I'm speechless. Our community supports a good thing when they see it."
More important than the money though, Dadson says, is the awareness that the effort has raised – inside the school and beyond.
"It's the awareness that students with a disability have abilities way beyond what we know," she said.
Dadson has even had teachers from other school districts inquire about how IHS started the coffee shop, which the Life Skills students operate.
"I've had some teachers reach out, complimenting the program and what we are doing here to help the students in my program, and asking for help in their school district. I think this is becoming a snowball effect that other districts are opening their eyes to," she said.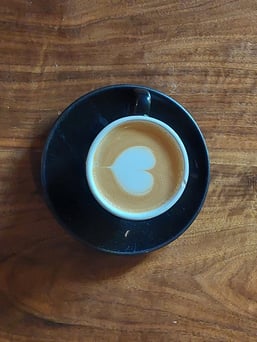 For their part, the Kuzneskis are looking forward to visiting Commons Café for a latte.
"While publicly our goal was to cover the cost of the coffee machine, my personal goal was to raise more than $20,000 so the café would have working capital for repairs, other equipment or supplies," Laurie said.
"We believe in investing in companies that change the world for the better, whether it's some new technology, or a treatment to cure diseases, but this is an investment in these students and their future, and we can't think of a better way to make the world better than this," Andy said.
"When my daughter brought this to our attention and asked if we could donate, I was immediately on board! We are all about coffee and food and giving back. I was blown away by how quickly we raised the money, but then I remembered how good Laurie is at raising money when she gets behind a cause," he said.
Two of the corporate donations were through Jack Delaney at Delaney Auto Group and CJ Spadafora at Colonial Motor Mart.
"It's near and dear to my heart," said Delaney, who is himself an Indiana High grad. "It puts a smile on your face. You want to see things like this succeed. The program is fantastic. The attention should be on the kids and the teachers and the job that they do. That's what it's all about. Without that, the money doesn't mean anything. It's more about doing what you can for the kids."
"I think giving them that real-life experience, you can't get enough of that," said Spadafora, another IHS graduate. "It builds confidence, and it helps you adjust to different situations. Any time we can help out Indiana High School, we want to do our fair share."
Delaney's not surprised the money was raised so quickly: "That's Indiana. We're blessed to be in a community where so many people step up that way. It's a great place to live and work, and these are the reasons why. It's inspiring."