Being Prepared Isn't Always Enough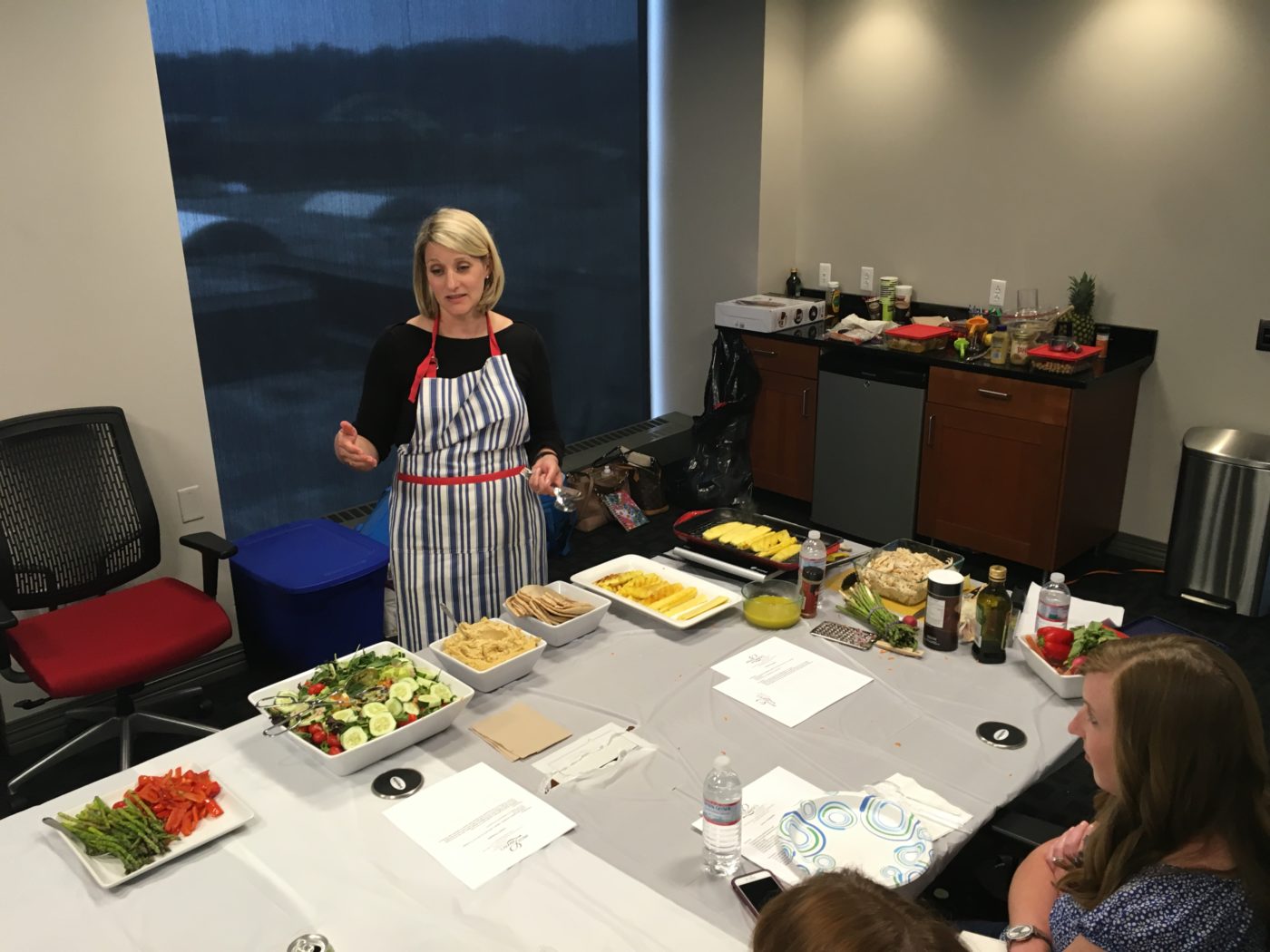 We've all been in a situation where we don't feel prepared enough, so we promise ourselves that next time we will pack everything, print all of the documents, or double check everyone's work to make sure the presentation goes smoothly.
But sometimes, no matter how prepared you are, things come up that require you to think on your feet. Having a quick reaction to problematic situations is a gift, but it is also something that can be worked on with time and practice.
This week, Laurie and I traveled to Pittsburgh to host a Lunch-n-Learn program for a client. Laurie, a self-taught chef, showed about 15 participants how to cook and prepare a few quick and healthy meals as part of the company's wellness program. Because many people are busy and don't have time to cook every night, she gave out quick recipes for people to prepare their food ahead of time.
Forgetting Something
The program required Laurie to bring along appliances, food, and utensils to cook a double batch of the entire meal she planned to prepare. A full trunk of items was brought up to the conference room and the mock kitchen was assembled. But what was missing? There's always something overlooked. We forgot the salt and pepper.
It may not be earth-shattering, but salt and pepper are staples. They add flavor to almost any dish you can think of! So, what do we do now? The clever woman that she is, Laurie grabbed packets from the kitchen drawer of the office and used those in her cooking demonstration as if nothing was missing.
Being Aware
First, let's congratulate the Pittsburgh Penguins on winning the Stanley Cup! Unfortunately, they picked the day of our Lunch-n-Learn to celebrate with a parade through Pittsburgh – right where we were going. Being informed of this ensured that we would be prepared for traffic and crazy fans, so we packed up early and beat any trouble getting into the city.
Staying Calm
So we got there early and were ready to go. But, everything comes in threes! All of Laurie's fancy kitchen appliances were too much for the desk outlets to handle. We may have accidentally blown a fuse. But, staying calm, cool and collected was the way to handle this one. Laurie reached into her box and grabbed a surge protector, asked the front desk for a maintenance worker, and simultaneously kept up a conversation with the lady hosting us.
The ability to react quickly in these situations is invaluable to your career and to any company you work for. I know from working in a few different settings that unique difficulties arise, and keen problem-solving skills are a must-have. I've found that brain games and critical thinking questions help to develop and maintain these kinds of skills. Experiencing these first-hand is also a great way to improve.
Being in an internship means learning the company and functions of whatever discipline you are studying. But the skills behind the job description are the most valuable and most versatile and should not be overlooked. It could be the selling point in your next interview!