Housing Startup Building a More Sustainable Future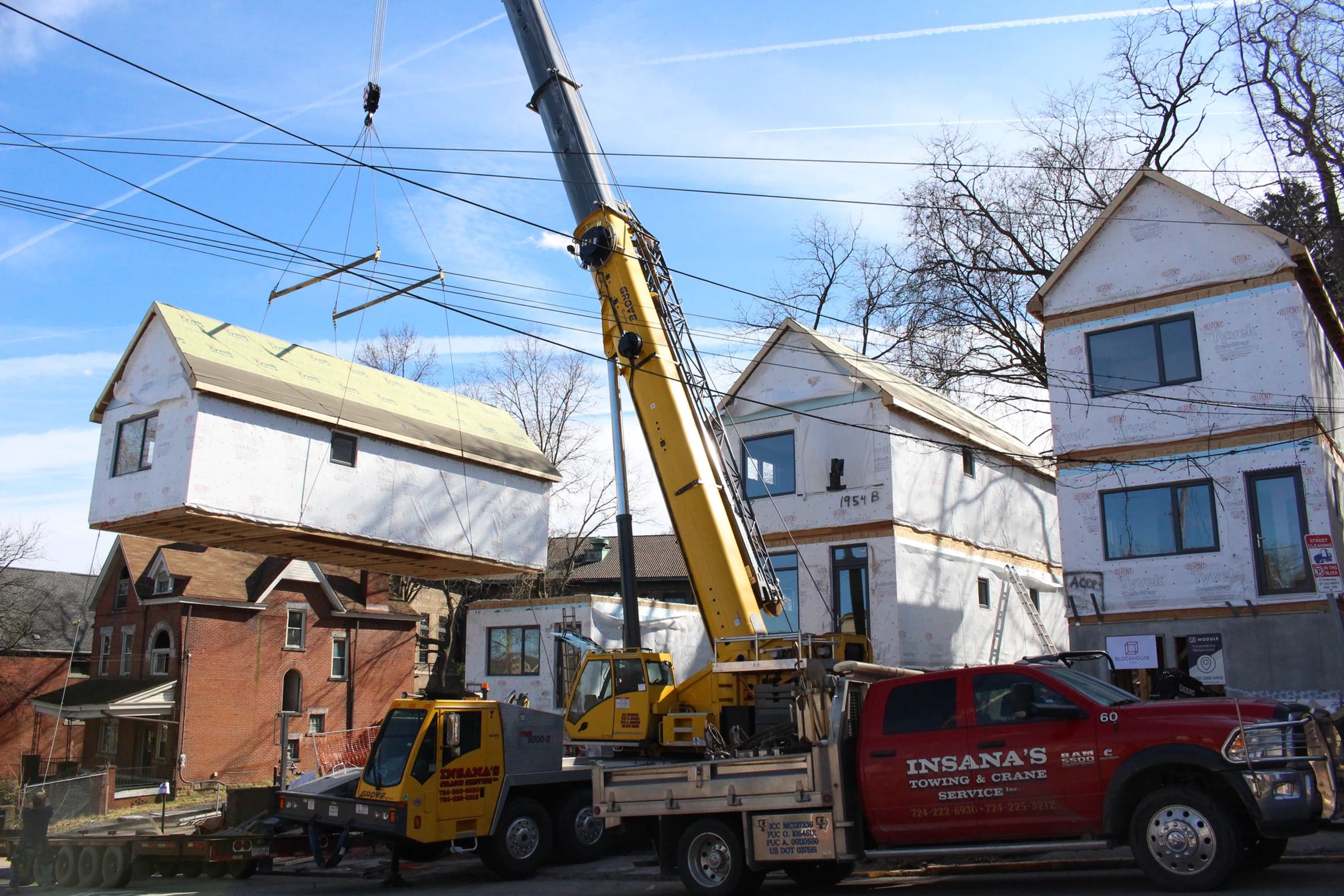 At Kuzneski Insurance Group, we like to say that we are changing the world by helping companies that are changing the world.
Such is the case with Module, a Pittsburgh-based housing startup that specializes in modular homes, built off site and assembled on location.
But don't think mobile home, stresses Brian Gaudio, Module's CEO and a KIG client. These homes are modern, made with high-quality materials and highly energy efficient -- with extra insulation, low-flow water fixtures and energy-saving ventilation systems. And one of the most interesting parts: The homes can grow with you because Module has patented a Lego-like system to pop off the roof, add a second (or third) story, and put the roof back on.
"A lot of people aren't looking for a four-bedroom home," Brian said. "So that right-sized home is what we design. It's low cost to operate, and we use energy-efficient, sustainable building materials so you can live in a space that is right for you and doesn't cost an arm and a leg to renovate every three years."
Module offers several models, from very small single-story homes to multifamily units. Most of the homes are built on urban infill sites -- gaps of land between buildings.
What's more, the company is serious about putting a dent in the nation's shortage of affordable housing and helping to diminish blight at the same time.
How it works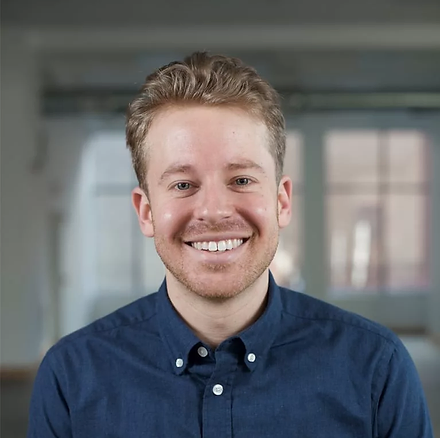 Modular homes are built as separate boxes, with pre-assembled walls, floors, ceilings, plumbing/electrical fixtures and completed bathrooms. While the foundation is being laid on site, between 80% and 90% of the home is assembled in the factory. (Module uses Structural Modulars Inc. in Clarion County.) When the home is delivered and set in place by a crane, it is connected to public utilities and all that's left to do is the finish work (countertops, backsplash, siding and railings, etc.).
There are numerous advantages to building these homes in an off-site factory, Brian says: "It's better because there's more surety and more quality control."
While construction sites have employees from an array of subcontractors coming and going, the factory uses a dedicated labor force. And they're building in a weather-controlled environment, rather than out in the elements. With site-built housing, "that material is compromised. That rain gets into the floor, then you seal the building, and that moisture could turn into mold. There's risk in that," he said.
Then there's the time savings. While traditional home construction can take several months, a Module home can be built in just two to four weeks. And because the foundation is poured at the same time that the house is actually being built, the whole process is shorter (less than eight months, compared to about a year for traditional construction).
From start to finish, Module acts as a real estate developer, works with utility companies and serves as the construction manager.
How it started
Brian, who studied architecture at North Carolina State University, formulated the idea for what is now Module, interestingly enough, after directing a documentary on the housing crisis in South America.
"We traveled through South America (the most urbanized area in the world) and talked to designers, architects and governments on how were they trying to solve this problem. So, we documented some projects from other parts of the world that were very exciting. And it got me thinking, how might I work on some of these projects in my own country?"
(Incidentally, the film, "Within Formal Cities," was screened in 20 cities around the world in 2016. The concept: "To find out how good design and infrastructure play a role in human problems facing growing cities and future generations and how architecture can adapt to become part of a global solution." Watch the trailer).
Part of what surfaced from the documentary was the concept of "incremental housing."
"In parts of the world where they don't have a mortgage, you save up money to build one room, then you save more money and you build another room. It's like pay-as-you-go housing. So, I started thinking, how can we build a starter home that could be expanded over time?"
Specifically, Brian and a partner examined favelas, a type of slum in Brazil, where houses were built on the side of mountains to keep up with explosive population growth. "The saying is that 'necessity is the mother of all invention.' It's a much different environment, so there were some really interesting projects that were being built in those areas," he said.
The United States has its own housing crisis that started with the financial collapse in 2008, Brian said, when banks tightened regulations and builders started going out of business. An inadequate number of homes were built in the subsequent 10 years, and prices went up because of the shortage. "There's plenty of land in this country, but the reality is that housing is built around where people already live."
A little help from his friends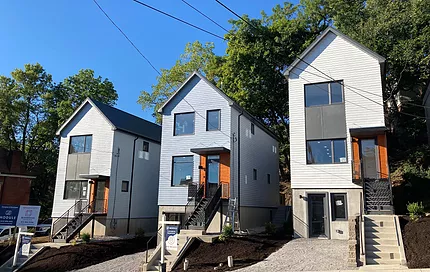 It bears mentioning that, before becoming an entrepreneur, Brian interned at Disneyland in California helping to design new rides. How cool is that?
Module started out at AlphaLab Gear, a hardware business incubator where Brian met KIG owners Andy and Laurie Kuzneski, who have a passion for helping startups. The Kuzneskis made quite an impression during a session called Insurance for Startups, if not for the education, then for the homemade rigatoni they served during the class.
"Most businesses are transactional. I think the beauty of Kuzneski Insurance Group is that they care. For someone to say, 'you know what? We believe in these people, and we're going to spend time with them even though they're not our biggest client.' That means a lot as a startup company, and that's who we want to grow with," he said.
"As we've grown, they've been there to help educate us. In the incubator, it was overwhelming. Sometimes you can forget about what I call the hygiene of your business. … Do you have the right insurance? Did you pay your taxes on time? For that group to be reminding us and being proactive is really helpful. I'm a first-time entrepreneur, so I didn't know all this stuff. They were there to educate us and be there for us."
Andy and Laurie have helped Module in a number of ways since that first helping of rigatoni, from handling HR and benefits to mentorship to introducing Brian to some partners, and even investing in the company itself.
"As a startup company, we have an exciting story, so we align ourselves with people who value that exciting story. And I think that's what Kuzneski Insurance gets. It's nice to have that support system that knows it takes a while to build a business and that there are challenges along the way."
"We do have that perspective. We're thinking big picture," Andy said. "I'd like to think we're helping Brian accomplish his vision."
What's the vision?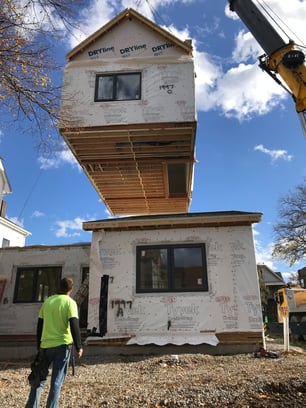 Today construction, including a pilot project in Seattle. Brian hopes to have 20 homes under construction by the end of 2022 and grow from there.
"Part of our goal is to build thousands of homes around the country. You can't build thousands of homes in Pittsburgh because it's not that big, so we have to learn how to build homes in other areas."
But the biggest bottleneck is real estate. "Our product is tied to physical ground, and when that happens, that's the lynchpin." Title insurance and real estate laws differ from city to city, "and we can't go as fast as we want to," Brian said.
One of Module's first projects, in Pittsburgh's Garfield neighborhood, included two single-family homes and a two-unit duplex. One of the single-family homes was offered to those earning less than 80% of the mean income for Allegheny County.
"We believe our homes are the best homes in Pittsburgh. We feel the consumer is being underserved." Brian believes the way homes are traditionally built, with traditional materials, leaves a lot to be desired. "We're trying to build a brand of housing that says we're willing to invest in some of those things that will make the house more durable over the long run.
"So, we have developed a product that's better. At scale, what we imagine is we will enable mom and pop builder/developers to build our brand of homes, to democratize the home-building process and to deliver a better product to the consumer."
Watch video about the company here.