Laurie Kuzneski Appointed to IUP Council of Trustees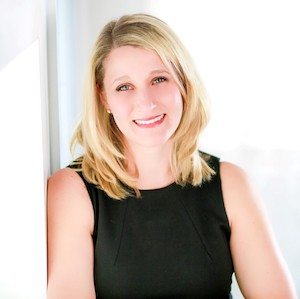 Kuzneski Insurance Group is excited to announce Laurie Kuzneski's appointment to Indiana University of Pennsylvania's Council of Trustees. We are so proud of her leadership, her commitment to our community, and her unending desire to give back. It's these qualities that make her such a valuable asset when it comes to driving the culture of our firm internally to our employees, and externally to our clients and the community at large. Congratulations, Laurie!
News Release
Senator Don White
41st Senatorial District
FOR IMMEDIATE RELEASE
Senate Confirms Four to IUP Council of Trustees
The Senate confirmed four appointments to the Indiana University of Pennsylvania Council of Trustees on Wednesday (October 17), according to Senator Don White, who strongly supported the nominees.
Current Trustees Susan Delaney and Mark Holman were reappointed to the Council and Albert Cejka and Laurie Kuzneski were appointed to their first terms on the Council.
"I was very pleased to support these nominations. Susan and Mark have served IUP well during their time on the Council of Trustees and I am sure Tim and Laurie will be excellent additions to the panel," said Senator White. "This is a critical time for IUP and the State System of Higher Education. The system is at a crossroads and these are challenging times at all of its schools, including IUP. I believe the school is well served by its Council of Trustees and these dedicated people will chart a solid course that will ensure continued success for the university and its students."
"One of IUP's strengths has been that its Council of Trustees includes people with various backgrounds and skills," said Samuel Smith, Council of Trustees Chairman. "The Council of Trustees members are very excited to have Laurie and Tim join us, as they bring two fresh and unique perspectives to help us meet the challenges we have before us. The distinguished resumes that they possess will complement and energize the IUP Trustees as we work to strengthen IUP's position in the competitive world of higher education."
IUP President Michael Driscoll applauded the confirmations and welcomed the new members to the Council.
"IUP has been very fortunate to have a great group of very engaged trustees who care deeply about the university and the success of our students. I am very pleased to see these two individuals come forward, as I know that they share this same commitment to IUP," he said. "They each contribute valuable and important perspectives and experiences to the position of trustee, ranging from distinguished leadership in our Imagine Unlimited campaign, ownership of a profitable business, nationally respected expertise in their fields and strong local community ties, while maintaining ongoing meaningful involvement with the university."
Cejka, who retired from ExxonMobil in 2010 after more than 34 years of service, replaces Gealy Wallwork on the Council.
"I am very thankful to be appointed to the Council of Trustees of Indiana University of Pennsylvania," Cejka said. "I look forward to serving on the Council and to help in continuing their great work."
Kuzneski, Director of Marketing & Wellness with Kuzneski Insurance Group and President of Miss Laurie's Gourmet Kitchen, replaces Jonathan Mack on the Council.
"IUP brings so much to this community, both as an economic driver and a cultural resource," Kuzneski said. "I am extremely proud to be an alumna of the university, and I am very honored to be invited to serve in this important role."
Delaney has served as an IUP Trustee since 1987. Holman, who serves as Vice Chairman of the Council, has served on the panel since 1995.
###