Remembering 9/11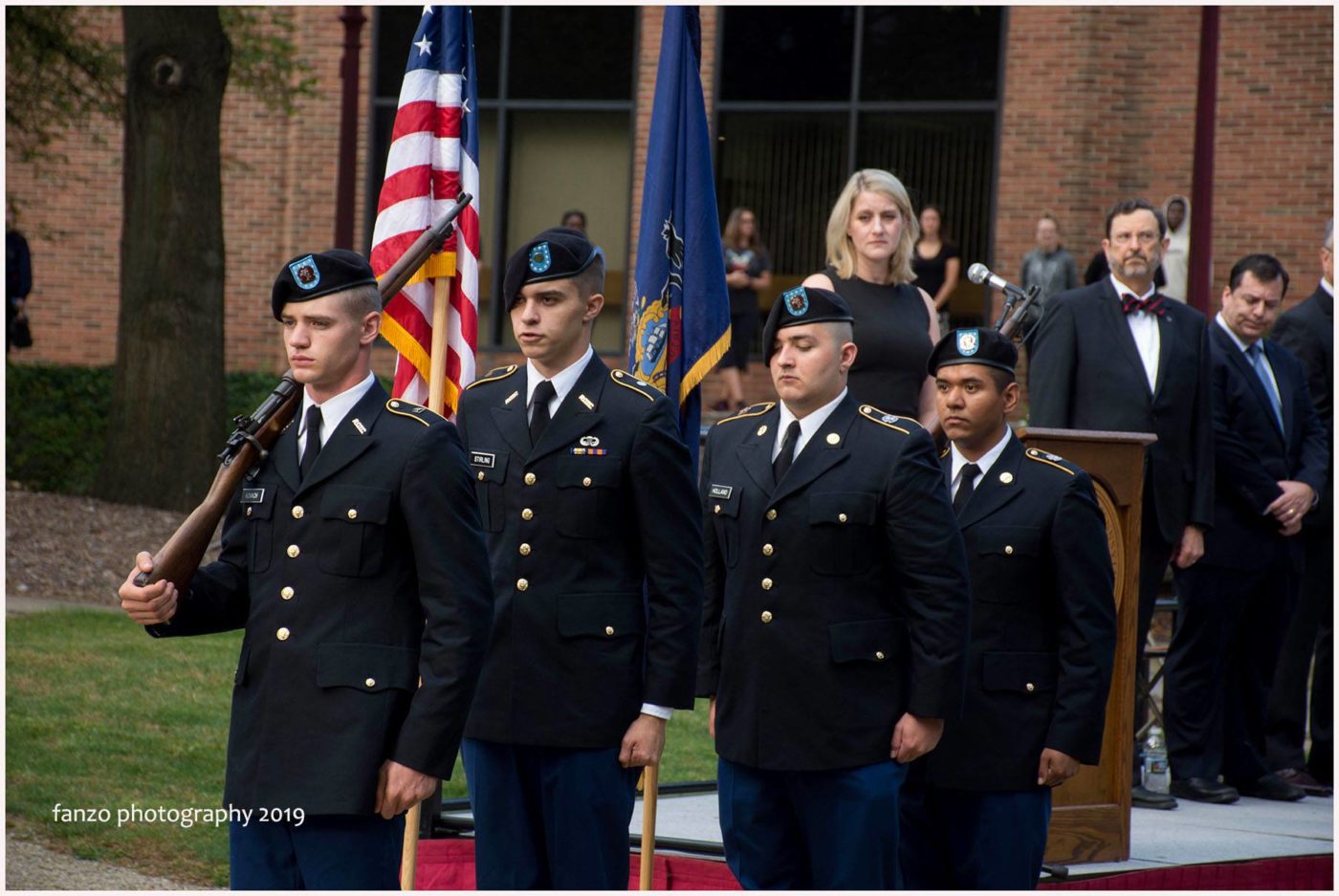 Most of us can remember where we were on September 11, 2001. I can remember where is was sitting, and what my 2 year old was eating for breakfast as I watched the events unfold and our world change.
Indiana University of Pennsylvania lost 3 alumni in the 9/11 attacks. They have vowed to "Never Forget" and in doing so, they give our community an opportunity to mourn those who were lost, to remember the efforts of those who helped us recover, and to consider how we all were affected - and continue to be - by that tragic day.
I was honored to act as master of ceremonies for the program which took place in the Oak Grove in front of the September 11 memorial that stands outside of Sutton Hall. I was grateful for the opportunity to share my memories of that day and the days that followed.
Most moving were the stories shared by Chris Noah and Kevin Thelen. Chris is the Chief Marketing Officer of IUP who worked in New York City but lived in a New Jersey town that lost 37 members of their community. He talked about how 9/11 drove him to be a better man, a better husband, and a better father.
Kevin Thelen is the IUP director of Public Safety and Police and shared his work with the US Department of State, his time in the Middle East, and the effects of 9/11 on first responders. He implored us to not only never forget the events of 9/11, but to never forget to be aware of our surroundings, and to never forget to say something if we see something.