Laurie Kuzneski Speaks at Women's Leadership Breakfast at IUP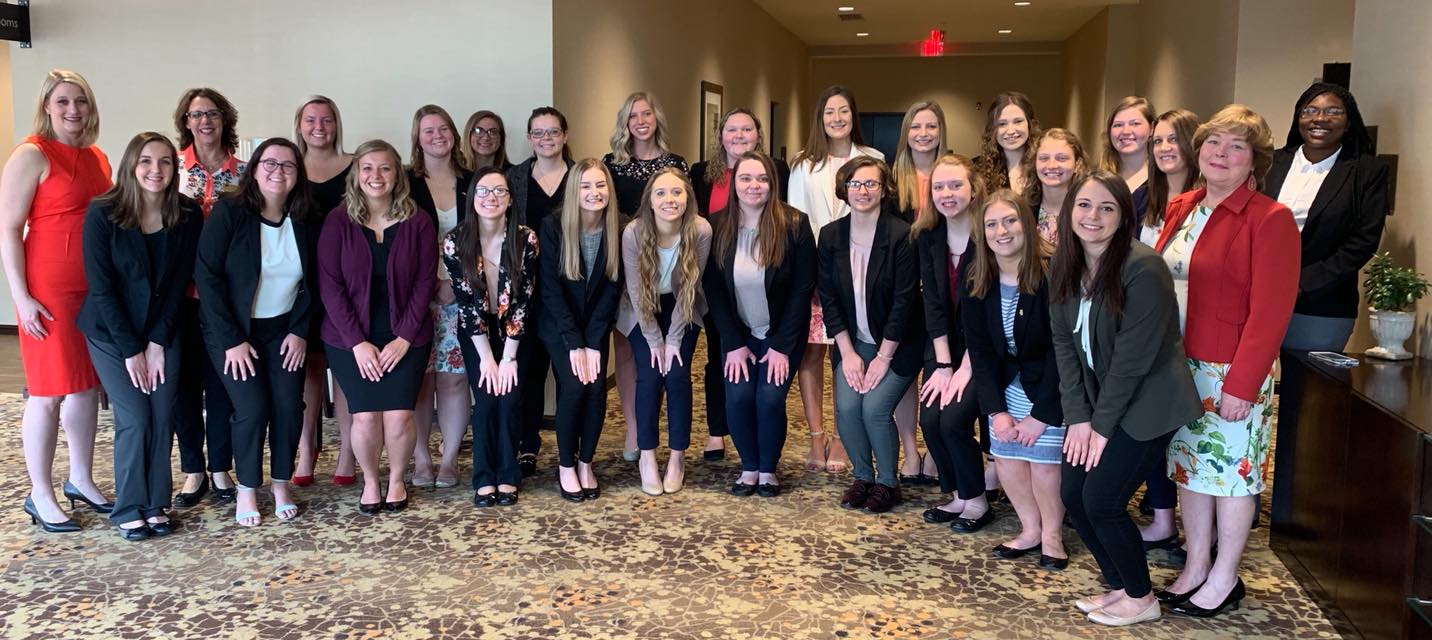 Update: Now that I am fully vaccinated, I'm ready to get back out into the world and reconnect with everyone. I've been reminiscing about what it was like before COVID-19, and saw this post. I love public speaking, especially when I can share some wisdom with female students and can engage with them during Q&A. If you need a speaker for an upcoming event, please contact me...I'm ready to get back out there!
May 3, 2019: I was invited to be the keynote speaker for the Women's Leadership breakfast at the Hilton Garden Inn on Wednesday, May 1st. The Women's Leadership program at Indiana University of Pennsylvania (IUP) was established to provide conference and retreat opportunities for female students in coordination with IUP's Eberly College of Business and Information Technology. According to their leader, Dr. Cynthia Strittmatter, the Associate Dean of Eberly College of Business, this group offers young women in the business school the chance to attend programming and conferences that teach about women's leadership issues and opportunities.

I was truly blown away by how many young women came out at 7:30 in the morning to hear me speak! I can't think of too many people I would have gotten up that early to listen to when I was in college! But I loved having the opportunity to share the 31 fundamental behaviors that drive our culture at Kuzneski Insurance Group. While we at KIG feel that these behaviors are the keys to our success and our employees' success, we know that living by them will help others succeed in life as well.
Sharing these fundamentals, such as our first one, "Do the Right Thing, Always - especially if no one is looking," sets the tone for everything we do in life. Who doesn't want an employee, friend, partner who exhibits that behavior? My favorite speeches I get to give are ones where I have time to take questions. These young women were so engaging, insightful, and enthusiastic about what we had just discussed. You could tell they were already thinking about where they were with each of the behaviors.
I am a big believer in being authentic when I speak - I "Speak Straight" and I am not ashamed of talking about my losses - or which behaviors I need to work on myself - because every situation taught me something. My hope is that by sharing my experiences, it will help someone avoid the same mistakes I have made.
I love having the opportunity to interact with young men and women at the universities in the region. While it makes me think - I was so lame in college, it truly gives me great hope for our future.