Miranda Federinko: Internship Journal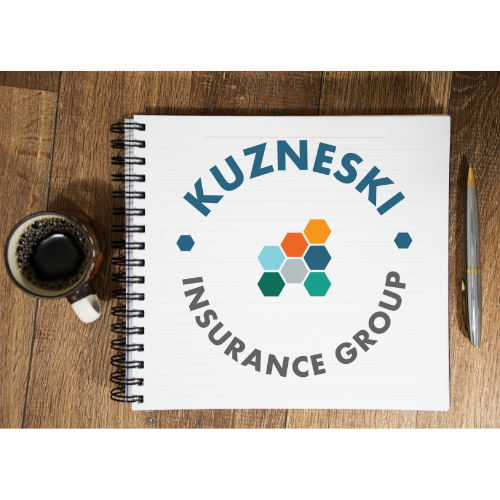 Miranda Federinko, Marketing Intern at KIG, in her own words ...
Week 1: May 23-27
I was immediately intrigued with the idea of working with Kuzneski Insurance Group after Laurie came to speak to the Women in Business organization at IUP this past fall. A woman so involved with work and the Indiana community is exactly someone I was looking to work for. After some Zoom interviews, I was extended an offer to be a summer marketing intern. I could not be happier to take the position.
My first week as an intern was remarkably interesting, and I heard so many insurance terms that I felt overwhelmed. But the culture, atmosphere, and other employees here at KIG were so welcoming, and I immediately felt valued as an intern. Many lectures and training are thrown at you in the first couple of days, but are mixed in with fun lunches, meeting new people, and the typical intern rite of passage: learning how to use the commercial coffee machine.
In my first week alone, I got to sit in on meetings with companies such as LegalShield and Mutual of Omaha. I came to understand a couple of insurance terms already, which I see as a major win, considering how many acronyms are thrown around the office. I also jumped right in to learning many important programs such as HubSpot and AirTable. I'm very excited to see what the rest of the summer holds, and I hope to become an insurance acronym pro!
Week 2: May 30-June 3
My second week as an intern continued with a bunch of firsts! My first blog post was published on KIG's website, and I created my first Instagram and Facebook posts to share the blog link. I was so excited when a former teacher of mine messaged me to say she read it! I look forward to writing a lot more and being able to share it with everyone.
This was a short week in the office because of Memorial Day, but it definitely felt like a full five days of content with the number of tasks I am now assigned. PowerPoint presentations, HubSpot certifications, and peer-editing blog posts are now on my to-do list. I had been looking forward to projects after going through onboarding last week. I find myself also more involved in the office meetings we get to sit in on. The insurance jargon becomes clearer each day, so questions are easier to think of (sorry about all of the annoying intern questions.)
A small addition to my learning this week was how to properly steam the milk on the espresso machine. I've been suffering through some pretty rough lattes, but shoutout to Andy for making my coffee drinkable again!
Week 3: June 6-10
Wow, this has been a week! It went by so fast because of all the fun events I got to attend. On Tuesday, I got the opportunity to attend the IEE Summer Social with Andy and Laurie. This was my first "big girl" networking experience, and I am very grateful that I was able to participate, because I think we were the only interns there! A man even jokingly stated he had to become the vice president of his company before he was allowed to attend the event!. The food, drinks, and people were amazing, and I hope to continue going to events like this.
On Thursday, the Indiana County Chamber of Commerce held a Business After Hours right across the street at First Commonwealth Bank. Again, this networking experience was fun with great food (and cornhole boards that all of the interns took advantage of). Friday night is another outing to see Laurie as a guest bartender at Voodoo Brewery in Indiana.
Now, I promise work was done this week as well! I am now certified in Inbound Marketing on HubSpot and started working on a Social Media certification. I am getting more involved in the creation of content and blog ideas, and I created my first Instagram post.
My favorite learning experience in the office this week was going over an in-depth overview of the company culture. The fundamentals really resonate with me, and I'm happy to be in a business that cares so much about a positive culture. Loving your work environment makes everything that much more enjoyable.
Week 4: June 13-17
The interns ran the office this week!
OK, so maybe we didn't really run the office, but we were the only ones here holding down the fort with the rest of the Kuzneski team was in Nashville for a TRUE Advisors Network conference. Because of this, the week felt very slow. I missed seeing the rest of the team in the office, but being with just the interns was also really fun. With everyone gone, I was super focused with it being so quiet. I continued to work on different projects, including presentations and research on self-funding. I also received training videos to learn how to properly plan, deliver, and make a presentation along with business writing practices.
My favorite part of this week, though, was watching the security camera footage of fellow intern Sarina falling off of the exercise balls, not once but twice in the same day. (Like I said, it was a slow week -- we had to find some kind of entertainment.)
Week 5: June 20-24
I can't believe how fast this summer is going! Five weeks already? It feels like just a couple days have passed since starting at the end of May. This week went quickly, too, especially since I was able to be super active in the process of building a presentation for a prospect meeting. Creating and designing important documents and presentations is one of my favorite aspects of marketing. When the materials look good, the business looks good. All the graphs and charts you get to make are part of the fun as well. There is something so satisfying about making sure everything is lined up correctly and getting to look through templates to find the perfect setup for what you want to make. Seeing your work put in front of an actual client is also very exciting.
Along with that project, I am still heading toward getting my HubSpot certification in social media marketing and working on other internal content like the weekly newsletter and content for the company Instagram page. Another win for me this week was a successful latte every day! The milk steamer is no longer kicking my butt.
Week 6: June 27- July 1
Another week, another intern journal. Let's start with a funny story: On Tuesday, the interns and Amelia were the only ones in the office. For lunch, we decided to use the kitchen for the first time. We were only going to make toasted cheese sandwiches and heat up tomato soup -- nothing too complicated. What could go wrong? Well, quite a lot. The cheese wouldn't melt, the bread got burnt, and the soup boiled over onto the stove top. As you can probably guess, we're going to take a break from the kitchen.
Anyway, I've been keeping busy this week by writing. Blog content is in the works and I'm very excited to share more of my writing on the website. The interns have been gathering ideas to write about, and they are all helpful to other students. Along with blog writing, I am now certified in social media marketing through HubSpot!
I've also been working a lot in Loom to augment this journal with video. Loom is software that allows you to film and edit videos, and learning that platform has been a fun experiment. I could make a blooper reel with all the failed takes in the video library right now, but I think there might be too much profanity. I hope to start adding some of those clips soon!