Policy Allowing Expired I-9 Documents Scheduled to End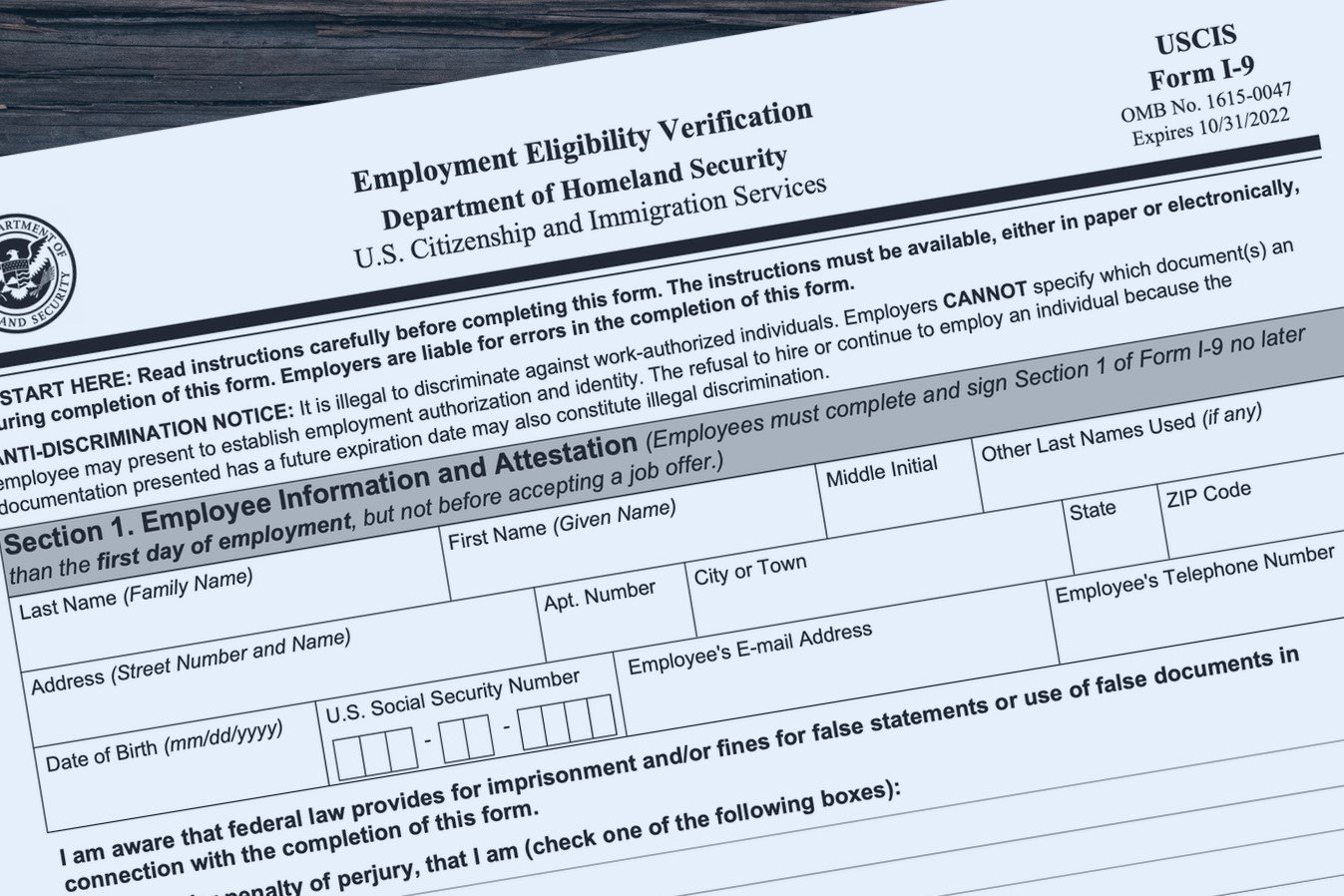 As the COVID-19 pandemic abates, the U.S. Department of Homeland Security (DHS) is ending its temporary COVID-related policy allowing employers to accept expired documents when verifying an employee's work eligibility on Form I-9, within 3 business days of the date of hire. The change will be effective on May 1, 2022. The flexibility has been in place since March 2020 and was initially set to expire on Dec. 31, 2021, but was further extended for four months.
As of May 1, employers will no longer be permitted to use expired List B identity documents for I-9 (Employment Eligibility Verification) purposes. Federal law dictates that everyone hired for employment in the U.S. complete Form I-9. Employees must provide documentation to verify identity and authorization to work.
By law, an employee must complete Section 1 of the I-9 within 24 hours of the employee's start date (usually on his or her first day.) The employer has three days to complete Section 2 of the I-9.
Related: Big Changes Coming for Form I-9
List B documents
Driver's license

ID card issued by federal, state or local government agencies or entities. This must contain a photograph or information such as name, date of birth, gender, height, eye color and address.

School ID card with a photograph

Voter registration card

U.S. military card or draft record

Military dependent's ID card

U.S. Coast Guard Merchant Mariner Document

Native American tribal document

Driver's license issued by a Canadian government
For those under 18, acceptable List B documents can also include:
School record or report card

Clinic, doctor, or hospital record

Day care or nursery school record
Remember: Expired documents are acceptable until May 1. Afterward, employees must present original, unexpired documents. Additionally, documents on List B establish only identity. Employees who choose to present a List B document (as opposed to a List A document) must also present a document from List C for Section 2 of Form I-9.
What documents are on each list? Find out here.
Important: The DHS announcement comes with a new directive that may be cumbersome for many employees. Employers are required to update — by July 31, 2022 — the I-9s of current employees who presented expired List B documents between May 1, 2020, and April 30, 2022. If the employee is no longer employed by the company, no action is necessary. Upon presentation of unexpired documentation, the DHS advises that employers enter the title, number, issuing authority and expiration date in the Additional Information Field of Section 2 of the Form I-9, and initial and date that section.
Lastly, it is unclear whether DHS guidance will change on May 1 that allows employers to review Form I-9 documents virtually. Failure to do so could result in fines that range from $110 to $1,000 per employee. It is the employer's responsibility to ensure that I-9s are completed and that these supporting documents are valid.
And, in case you're wondering, we get this question all the time: Should I make and keep copies of supporting I-9 documents? Here's our take.